American Hunts Down A Markhor In Chitral Using A Bow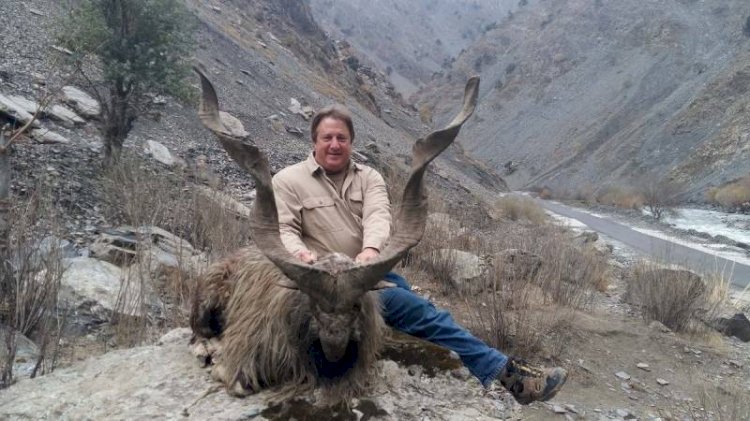 Joseph Bradford, an American, used the traditional archery method to hunt a Markhor in Chitral on Friday, December 25, 2020.
The KP wild-life department informed that the hunter successfully hunted the Markhor in the Toshi area of Chitral using a bow and an arrow. Bradford was using bow and arrow for the first time yet successfully hunted the Markhor with 40 inches longhorns.
The hunter paid $80,000 to get the trophy hunting permit to hunt the animal in the specially conserved area maintained by the local community.
The wild-life department informed in the statement that 80% of the hunting fee will be distributed among the locals. The money will help them to better conserve the endangered species in their localities.
The special conservation areas and caretakers have significantly increased the population of Pakistan's national animal in Chitral to 5000 from 900 a few years back.

Read More: KFC Launched A Gaming Console with Chicken Heating Chamber
The chief conservator from the conservation department informed about the application written to the federal government to increase the number of trophy hunting permits owing to the increase in the population of the Markhor. As the fee money can be used to conserve other endangered species.
The winter season around December is the time of the Markhor hunting in Pakistan. Last year an Italian hunter Carlos Pasco hunted the first markhor of the season. While this year it's an American.