Kashmiri Sisters Arrested By Indian Troops For Inadvertently Crossing LoC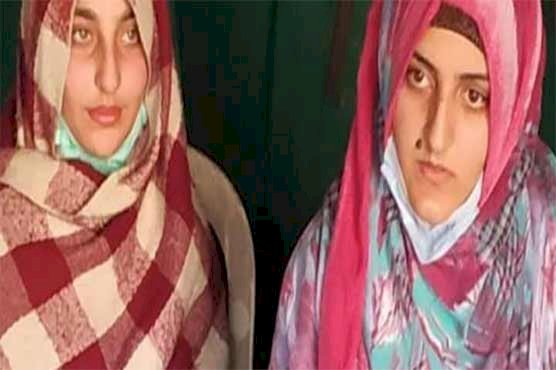 Two minor sisters from the Azad Kashmir inadvertently crossed the Line of Control (LoC) on the early morning of Sunday and were detained by Indian troops in the Poonch region.
The sisters are named Sana Zubair and Laiba Zubair and they are from Abbaspur Jura Village in Poonch district according to the Foreign Office.
The two minor sisters had accidentally entered into Indian occupied territory of Jammu Kashmir.
The Pakistani girls were taken into custody by Indian Occupied Kashmir's police.
According to Zahid Hafeez Chaudhary, spokesperson for Foreign Office, efforts are being made by the ministry to repatriate them as early as possible.
He said that the girls will return to Azad Kashmir by tomorrow hopefully.
As per details Sana Zubair is 17 year old and Laiba Zubair is 13 year old.
Read More:Amnesty International, Human Right Group Stopping Operations In India
An Indian citizen had also accidentally entered Pakistan's territory earlier in the year and he was handed over to the Indian authority.