WhatsApp Pink a new virus is targeting whatsApp users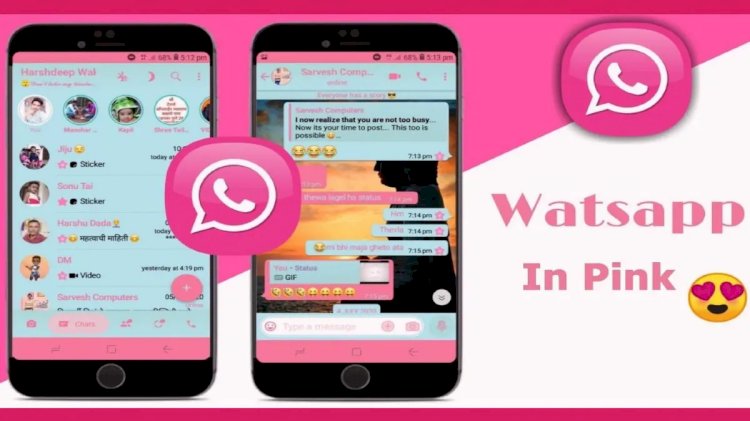 Cybersecurity specialists have cautioned users about a malignant application that could steal data once installed and permit hackers to gain access to phones.
WhatsApp Pink is in circulation as a malicious app that could steal your information once installed and permit hackers to gain access to your phone. A message has been sent to some users that contain a link and pretends to provide the existing WhatsApp experience in pink color and bring new features.
The link leads to a page with an option to download the malicious WhatsApp Pink app on their phones instead of bringing any changes to the original WhatsApp.
A cybersecurity researcher, Rajshekhar Rajaharia, informed about the circulation of Pink Whatsapp in his tweet after he spotted the circulation of its message in one of the police groups on WhatsApp. He shared a couple of screenshots showing how the app simulates the interface of WhatsApp to trap users.
He added by saying that WhatsApp Pink had largely been targeted at the police and media persons. A link to download the app was initially sent to the police officers in Delhi and Rajasthan.
"Anyone can get an unusual, uncharacteristic or suspicious message on any service, including email, and anytime that happens we strongly encourage everyone to use caution before responding or engaging," WhatsApp said in a statement sent to a media outlet.
Read about: WhatsApp permits chat history migration between iOS, Android
This isn't the first time when a fake WhatsApp version has been in circulation. In the past, users were attacked by a WhatsApp Gold variant that was also created by some hackers to maliciously gain user data.