World's First Paramedic Jet Suit Took Flight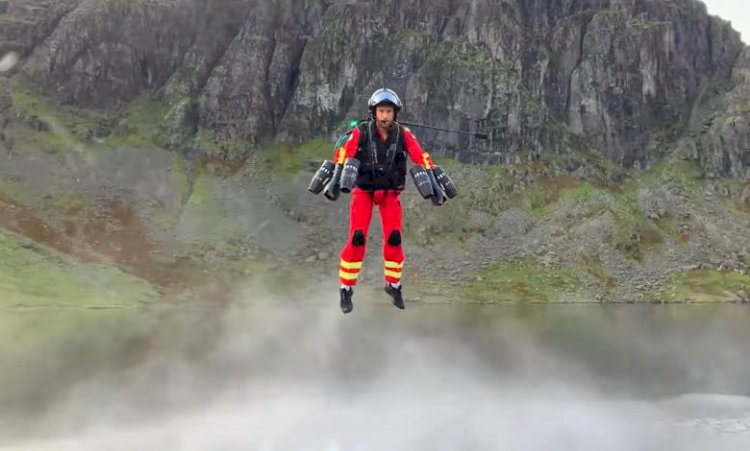 A paramedic jet suit took its first successful flight in the United Kingdom, with the potential to save many lives. The suit was tested in the Lake District.
Gravity Industries and the Great North Air Ambulance Service (GNAAS) collaborated together and developed this Jet Suit.
The test flight was done by Richard Browning who is Gravity Industries founder. He flew from the bottom of the valley to a long-distance casualty site.
As per the sources, if the same distance was to be covered by foot it would take 25 mins. Gravity Jet Suit can cover the same distance in 90 seconds.
The potential of this Jet suit in saving lives is unimaginable. It would allow for a paramedic to casualty sites in a fraction of time and help the patients immediately. It could help reduce patients suffering as well.
Read More: New Medical Revolutionary IT Platform On The Way In Pakistan
Director of operations and paramedic at GNAAS, Andy Mawson told UNILAD:
"In a time in healthcare when we are exhausted with COVID and its effects, it's important to still push the boundaries. Our aircraft will remain a vital part of the emergency response in this terrain, as will the fantastic mountain rescue teams. But this is about looking at supplementing those resources with something completely new. We think this technology could enable our team to reach some patients much quicker than ever before. In many cases, this would ease the patient's suffering. In some cases, it would save their lives."
Whereas Browning told UNILAD:
"It was wonderful to be invited to explore the capabilities of the Gravity Jet Suit in an emergency response simulation and work alongside the team at GNAAS. We are just scratching the surface in terms of what is possible to achieve with our technology. Emergency response is one of the areas Gravity is actively pursuing, alongside launching a new commercial training location at the world-renowned Goodwood Estate."