World's Largest Holy Quran To Be Display At Dubai Expo.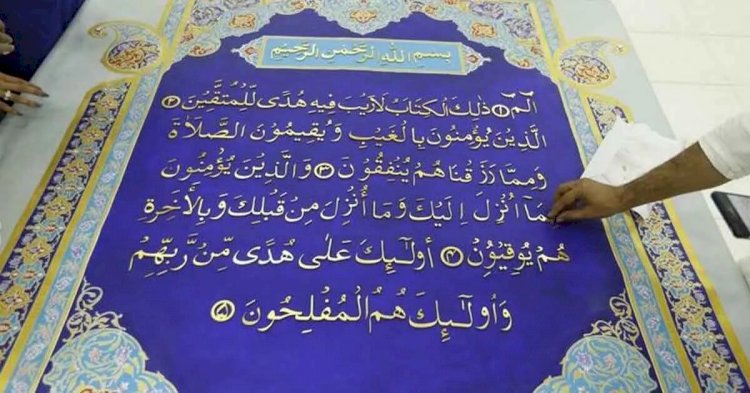 The world's largest Holy Quran is made by Pakistani artists and will be showcase at Dubai Expo Center.
The first of its kind project of the Holy Quran will be cast on a canvas with aluminum and a gold-plated script. It added that it would be the first time in Islamic history that such a big-sized scripture shall be presented.
Traditionally, the Holy Quran has been inscribed on either paper, cloth, or leather, so far, however, Shahid Rassam, a Pakistani and former UAE ex-pat is taking this a step further.
Read More: Zahab Kamal, A Pakistani Squash Player Set a Guinness World Record By Donating Hair.
Rassam has won multiple international awards. He begins this project back in five years. And he will show only a part of his work at the six-month-long Expo in Dubai.
Recently, he inscribed 99 names of Allah with aluminum and gold-plated letters.
According to the Guinness World Records, the largest printed Quran measures 6.74 feet in height, 4.11 feet in width, and 6.69 inches in thickness. The copy has a total of 632 pages and weighs 552.74kg.