Lahore Has Second Worst Air Quality in The World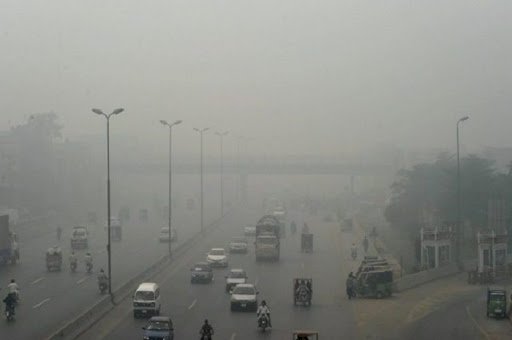 Monday morning Lahore was ranked as the second most polluted city in the world. With air quality falling in the 'hazardous' range.
According to IQAir, at 9 am Lahore has an air quality index of 430 making it the second most polluted city in the world. Delhi with an AQI of 719 was the first on the list.
Switzerland based IQair declares AQI 0 to 50 to be good while anything above or equal to 300 is considered hazardous. This 'hazardous' means simple breathing in the air with such quality will cause health problems.
Whenever the specific city or area experiences such bad air health experts suggest people freeze the outdoor activities and keep the windows and doors shut, to minimize the exposure to bad air.
IQAir gives AQI for Lahore 430 but a US embassy in Pakistan gives the AQI of 630 even more drastic.
US embassy also claims to be measuring the air quality of different cities of Pakistan. Following Lahore, Faisalabad has the second-worst air quality in Pakistan.

Read More: Pakistani Airlines Might Get Banned In 188 Countries
To fight the deteriorating air quality in Lahore the provincial disaster management authority has started and already has fined several vehicles and sealed numerous industries. These vehicles and industries were violating the standards and environmental laws.
This AQI becomes more dangerous as the Covid-19 death rate has been found to have a direct relation with air quality and the country is already facing the second wave of viral infections.