2 Soldiers Martyred In Terrorist Attack In South Waziristan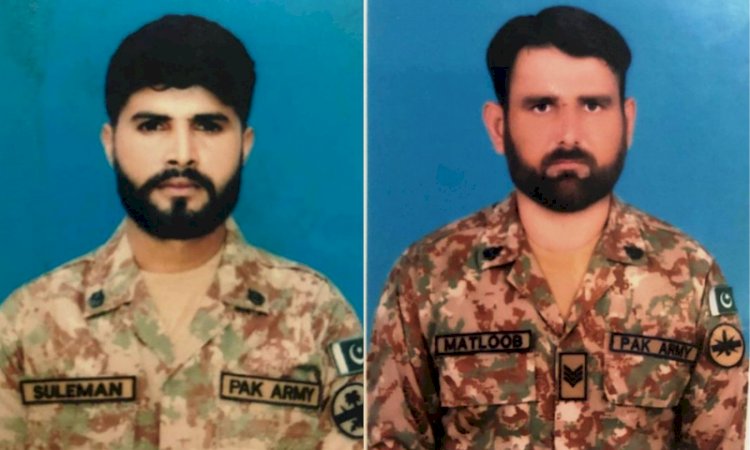 A statement from ISPR states the martyrdom of two Pakistani soldiers during an attack on a check post in South Waziristan Pash Ziarat on Wednesday night.
Havaldar Matloob Alam and Sepoy Suleman Shaukat were martyred while responding to the firing initiated by the terrorists.
Havaldar Matloob Alam and Sepoy Suleman Shaukat were 32 and 25 respectively. Beside them, one brave soldier was also injured.
ISPR informed that clearance operation is underway.
Recently country is witnessing a surge in terrorist attacks on armed forces. 20 security personnel were martyred in two terrorist attacks in North and South Waziristan. similarly, an explosive attack on a convoy in the Razmak area of the North Waziristan district also claimed the lives of one officer and five soldiers.
Read More: PM Imran Khan To Leave For Afghanistan Today
Following the events, a high-level corps commanders' meeting chaired by COAS gen Qamar Javed Bajwa reviewed the situation of increasing terrorist attacks especially in tribal areas and Baluchistan. The plan to counter and handle the situation was also discussed.