9 Years Old Pakistani Girl Breaks Indian Professor's Record and Achieved World Record in Chemistry.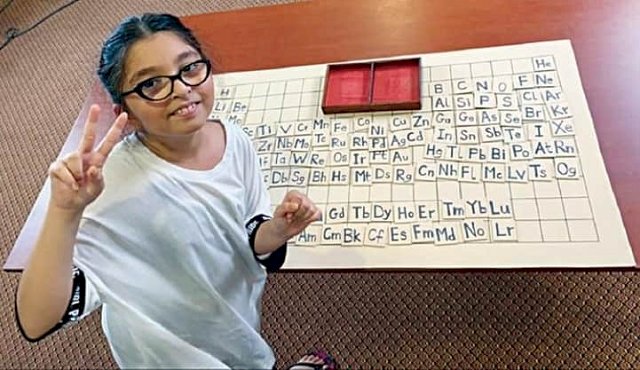 Natalia Najam, a Lahore based nine-year-old Pakistani girl bags the honor of becoming the youngest and fastest in the world to arrange the chemical elements of the periodic table in just 2 minutes and 42 seconds.
She broke the previous record of an Indian professor by 7 seconds. The previous record-holder Indian economics professor Meenakshi Agarwal completed the same task in 2 minutes and 49 seconds.
Reportedly, the young science enthusiast has never had formal education and was homeschooled by her parents. Videos on social media showed her screaming and jumping with joy as the judges announced her time.
Furthermore, the young Pakistani girl is getting a lot of appreciation from around the world especially from Pakistan. People of Pakistan titles her "Pakistan's Young Scientist".
The young Pakistani girl hopes that her achievement will inspire children around the world to continue making strides in science and pursue careers in science, technology, engineering, and math (STEM).
Punjab Education Minister Murad Raas also appreciated Natalia Najam on her achievement.