Hamiza Says Babar Azam Allegedly Subjected Her To Harassment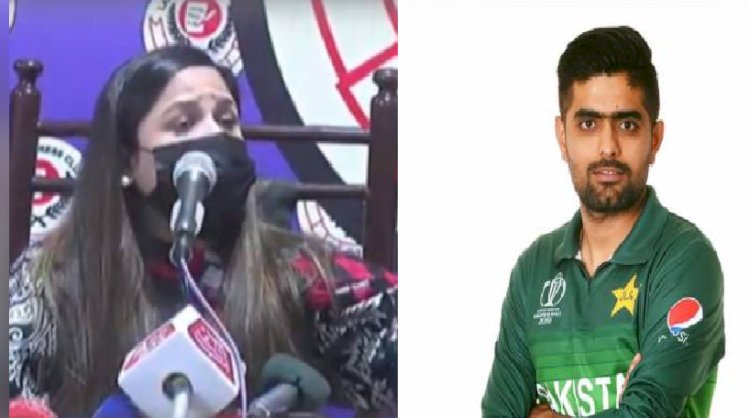 On Saturday, A woman who belongs to Lahore said that the captain of Pakistani cricket Babar Azam practiced her to sexual violence and exploitation, according to reports.
In a press conference with her lawyer, the woman named Hamiza declared that she was the neighbor of Babar Azam and old studying in the same school, furthermore, the young cricketer cheated her into love and marriage.
"When I offered him to marry me, he started to abuse me," she said. "I helped him in money matters when he was going through the trying phase before he became famous. I gave millions of rupees on Babar Azam."
She approached the Pakistan Cricket Board (PCB) and requested to lodge a legal complaint against the cricketer, but PCB rejected it by saying it was her and Babar's private matter and the board could not remark on it.
According to the lawyer an FIR had been lodged against the cricketer in Lahore with the Capital City Police Officer (CCPO) but no action was been taken against this matter.

Read More: Meesha Shafi Clarifies False Rumors Of Wanting To Date Babar Azam
The appeal of Hamiza is now the Sessions Court, the appeal is scheduled for a hearing on December 4. Her sexual harassment case will be heard on December 5.
On the other hand, Babar Azam could not be reached for a comment on this matter because he is in New Zealand for a three-match T20I series and a two-match Test series.