A tale of Honesty in Kotli Azad Kashmir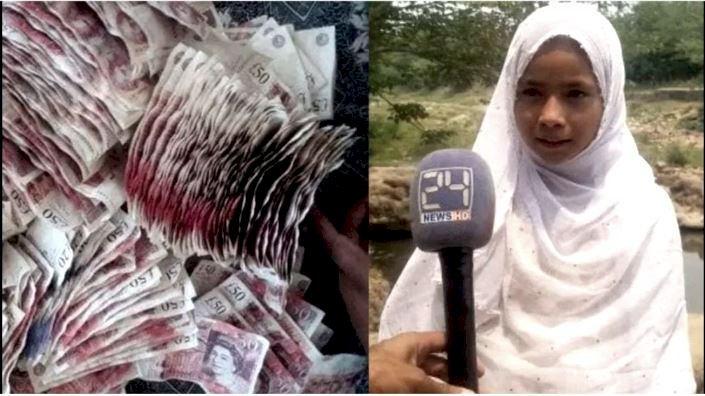 A 12 years old girl from Kotli raised the bar of honesty by setting an unmatched example. A girl named Samiya Batool found a bag full of foreign currency on her way to school.
According to Samiya, she found the bag in Nullah Baan near the Sairy Khoi Ratta area in Kotli. She took the bag home and informed her parents about the mysterious finding.
The girl's parents rummaged through the bag and found an amount of Rs 4 million with some official documents that had the name and contact details of the owner. They contacted the owner, who was impressed by Samiya's honesty.
Read More: Three Day ODI Between Pakistan and West Indies with Live Streaming Details
The bag belonged to a man named Sohail Armani, who rewarded the girl with Rs. 100 000. He lost the bag five months ago, and during this time, he tried his best to locate the bag, but all his efforts went down the drain. After this, he lost hope and stopped searching, but Samiya kindled his hope and trust in humanity.
Samiya became a hero for her community and many people on social media. The health minister, Nisar Ansar Abdali, visited the girl and decided to pay her school fee for the rest of her life.
The little girl from Kotli set an excellent example that is enough to restore your faith in humanity. She is a role model for every child and even for adults.