Professor's Funny Reaction Goes Viral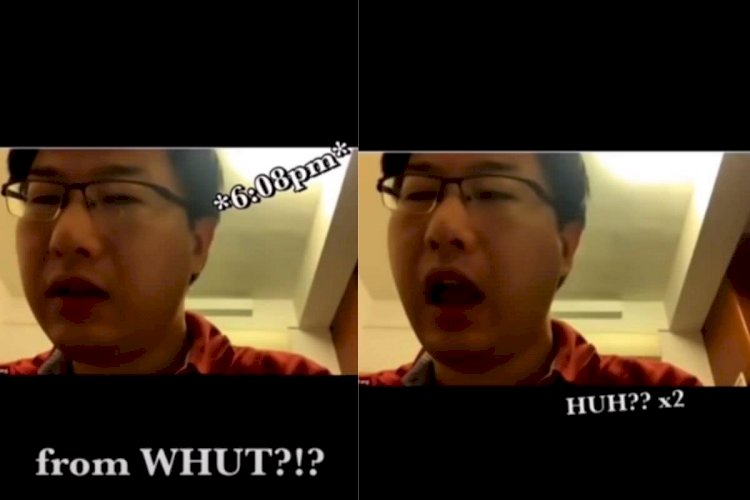 A professor by mistake delivered his whole online lecture on mute for two hours talking to himself. This incident highlighted that teachers and students have still not adjusted to the online education system, which has become necessary during the COVID-19 pandemic.
A video displaying the reactions of the professor in Singapore has gone viral on social media, as he realizes the mistake.
This video has been uploaded by Singapore Incidents on Youtube. It shows Dong Wang, an associate professor at the mathematics department at the National University of Singapore (NUS), completing his lecture by asking his students if they had any queries regarding the lecture.
When nobody replied to him, he asked "No…uhhh…can we finish our class?".
Wang was then updated by few students, that he had been on mute for most of the lecture. One student said to him that they couldn't hear anything from him since 6:08.
As a reaction to this, shocked Wang asked, "from what"? The student confirmed the time and Wang looked sideways in disbelieve as if he was confirming the exact time.
The professor again asked, "You mean, how long did you hear?". Then he was replied by one of the students that they heard him only for the first few minutes of the lecture.
The student further elaborated that the teacher's screen got frozen and they couldn't hear anything from him ever since 6:08. The professor seemed to get a mild panic attack and then told his students that he would deliver the lecture again later.
According to one social media user who claimed to be one of the students of that online class, students tried all kinds of possibilities to grab their attention. Some tried by unmuting, others by calling his number but he didn't respond and continued with the lecture.
Read More: Zayn Excites Fans By Featuring Chaudhvin Ka Chand In His Album
After this incident, he always puts his phone beside him whenever he conducts a lecture so they could contact him in case of emergency, the user added.