A Uniform Education System Will Be Introduced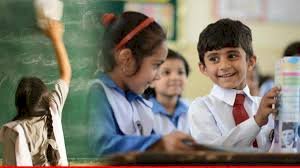 On Monday, PM Imran Khan said that a uniform education system will introduce to end the class-based system in the country providing equal opportunities to all students.
This statement came when PM Khan, was chairing a meeting about a uniform curriculum. The federal and provincial education ministries are working together to introduce the same curriculum and education system throughout the country by the next academic session starting April next year.
As per the educational reforms plan, a uniform syllabus will introduce in 2021 for primary classes. The uniform syllabus for class 6 to 8 will introduce in 2020 and 2023 for classes 9 to 12.
The education minister informs that the new curriculum will help students develop their creative, analytical, and cognitive thinking. The new system will educate children about environmental issues, democracy, tolerance, honesty, truthfulness, etc.
SDGs were also kept in mind while crafting the new curriculum. The new system will also teach students self-defense.
PM Imran Khan also emphasized the need for teacher training and capacity building in line with full implementation of the new uniform education curriculum. Prime minister Imran khan asked the meeting attendees to make the new educational system exceptional so it could serve as an example for other countries.

Read More: 22 Educational Institutions In Pakistan Sealed Over Neglecting SOPs
Education can change the fate of any nation. The inclusion of religious seminaries along with a public and private school in the uniform education system can play a crucial role in shaping a better tomorrow for Pakistan.