Abdul Hakim Haqqani as Afghanistan's Chief Justice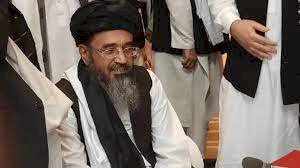 Afghan interim cabinet approved today for Moulvi Abdul Hakim Haqqani as chief justice of Afghanistan while Moulvi Muhammad Qasim Turman and Moulvi Abdul Malik aiding him.
The names were announced through the notification issued by the government after the approval of Rehbari e Shura and by the Taliban's supreme leader Mullah Haibatullah.
Haqqani was a close aide and confidante of the deceased founder of the movement, Mullah Umar. He has also been the part of Rehari e Shura, actively counseled the leaders through the years.
Read Over 100 musicians have left Afghanistan, fearing the Taliban's attitude towards them
When the news of the death of Mullah Akhtar Mansoor broke, the local shura consulted Haqqani. He pointed that the US knew the identity of Mansoor and targeted him in Balochistan through a drone attack. Later, the Taliban did as Haqqani advised them. Also, Haqqani has a part in naming Haibatullah the chief of the movement.
Haqqani also served as head of the negotiations during Ashraf Ghani's tenure, post-withdrawal US-Taliban talks in Doha, and as acting chief of Taliban affairs right after the sack of Kabul.
He is well versed in fiqh, the Islamic justice system, and Holy Quran. Taliban movement has looked up to him for advice on major decisions in the past and still stands behind Haqqani to decide the affairs in the future.