'Abhinandan Release' Was a Stratigical Decision: DG ISPR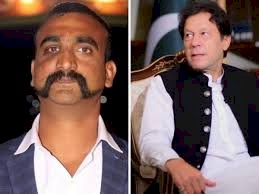 Maj Gen Babar Iftikhar, DG ISPR has set the record straight about the events surrounding the Abhinandan release.
"Yesterday such a statement was given in which facts surrounding the events that day were attempted to be twisted," he began by saying.
"Our timely response derailed their efforts. Their planes and the explosives they had come to rain down on the Pakistani people, they instead dropped on empty mountains. They left in a panicked state after being confronted by our planes. "
"On this decision, all civil and military leadership was on a single page. We responded with full might in the light of day and shot down two planes, along with arresting their pilot Wing Commander Abhinandan [Varthaman]," said the DG ISPR, recalling the events.
"India held its non-availability of Rafale jets accountable for the defeat," he added.
"I wish to set the history straight once more. Pakistan first demonstrated its capability and resolve. The decision was then made keeping all war options in mind and from a position of strength," Maj Gen Iftikhar said.
Read More: Bearish Trend At PSX Due To Fear Of Second COVID-19 Wave
"We gave them a bloody nose and it's still hurting," the DG ISPR said.
"With the nation's help, we will defeat any conspiracy against Pakistan and any show of force will be met with a robust response," he vowed.