Allama Iqbal Sculpture Removed From Lahore Park After Criticism On Social Media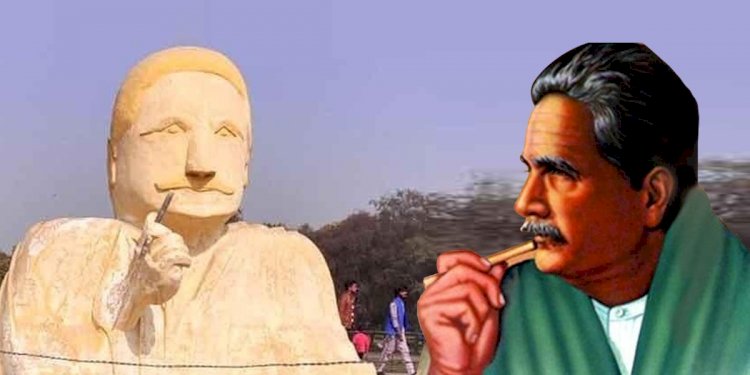 The Allama Iqbal sculpture has been removed from the Gulshan-e-Iqbal park in Lahore because it raised a storm on social media a few hours ago.
According to the park's spokesperson, Nadia Tufail, the sculpture removal is being confirmed and will be reinstalled with some enhancements.
On Twitter, a picture of the sculpture was posted by a person, Yasir Gillani, in which the boundary fence can be seen being taken out by workers.
After going viral on social media, Iqbal's structure is no longer there, he mentioned.
The sculpture was prepared by "gardeners" on their own due to their pure love for Iqbal, in three months. Authority didn't pay anything for it nor approved it.
The immediate action was taken by the authority as Punjab Chief Minister Usman Buzdar instructed to instantly remove the weird statue as it wasn't fair with the great poet.
PHA Chairman Yasir Gillani also told in detail in a tweet, that the statue had been built by the park's gardeners to pay homage from their heart to Allama Iqbal.
The recent statue of the 'poet of the east' at Gulshan Park Lahore grabbed attention on social media, due to mismanaged restoration of the artistic work.
Read More: Pakistan Faces 900,000 Hacking Attacks Daily, IT Minister
As it was prepared totally by the pocket money of gardeners, no action will be taken against them. But clear instructions had been carried out that no sculpture is built inside the park without management's permission, said Yasir.