Saudi Arabia Bans Arrivals From 20 Countries, Including Pakistan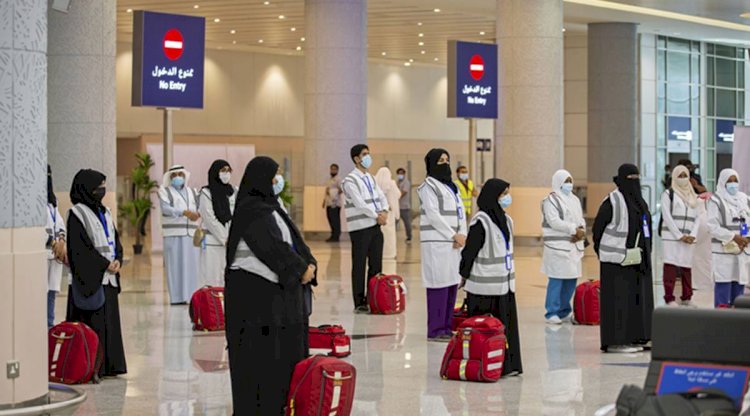 Saudi Arabia has suspended entry from 20 countries including Pakistan to prevent the spread of the coronavirus, according to a news agency. However, diplomats, Saudi citizens, and medical practitioners, and their families are exempted from this suspension.
As per Saudi Press Agency official, the interior minister notified that this policy would be implemented from 9:00 pm (1800 GMT) on Wednesday, 3rd February.
The ministry further added that it would block the entry of people coming from neighboring Egypt and UAE and to Turkey and Lebanon. In Europe, it includes Britain, France, Germany, Ireland, Italy, Portugal, Sweden, and Switzerland. It also applies to the US, Argentina, Brazil, Pakistan, India, Indonesia, Japan, and South Africa.
It also includes those passengers which are arriving from other countries, if they have traveled through any of these mentioned states within 14 days before requesting to travel to Saudi Arabia. Still, there would be uninterrupted supply chains and any kind of shipping movement between the kingdom and these countries, but with SOPs which are defined by the Saudi Ministry of Health.
Read More: UK Bans Flights From UAE, Shutting World's Busiest International Route
In the meantime, a spokesman for Pakistan International Airlines (PIA) stated on Tuesday night on hearing this news, that the passengers from Pakistan have once again been suspended to enter the kingdom because of the new wave of coronavirus.