Rihanna Tweets Showing Solidarity To Protesting Indian Farmers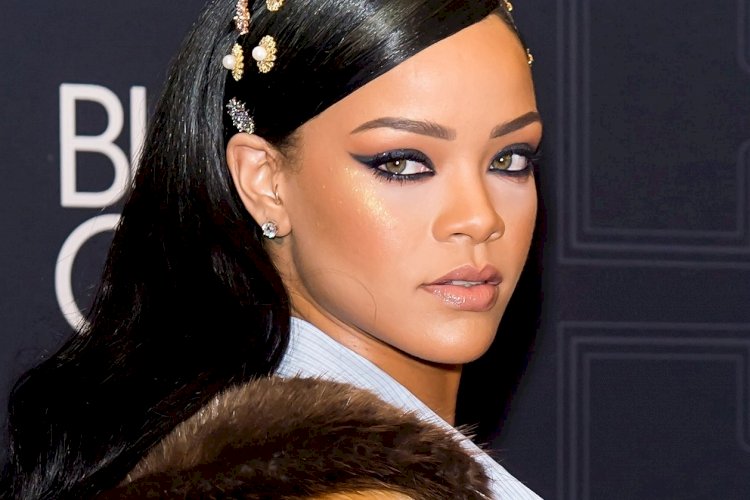 The international pop singer, businesswoman, and actress Rihanna has posted a tweet to support the ongoing farmer's protest in India's capital New Delhi.
Her tweet said, "Why aren't we talking about this?"
Rihanna shared a CNN article about the suspension of the internet service in the surrounding areas of the Indian Capital, following the continued protest from farmers for months against the unjust and controversial agriculture reforms introduced by Prime Minister Narendra Modi and his government.
why aren't we talking about this?! #FarmersProtest https://t.co/obmIlXhK9S

— Rihanna (@rihanna) February 2, 2021
The pop star posting this is of huge value as it will help raise the awareness of the seriousness of the matter and pass the voice of struggling Indian farmers to her over 101 million Twitter followers.
The singer used #Farmers protest with her Twitter post adding it to the better cause.
Rihanna's tweet has already reached 543.3 thousand plus likes, 297.6 thousand retweets, and 61.9k comments.
Read More: Indian Couple Allegedly Kill Daughters, Believed They Could Bring Them Back To Life
The Indian farmers have shown their gratitude to Rihanna for her timely support and gesture.
The protest from Indian farmers has gathered the attention of many global personalities.
A Hollywood actor, John Cusack, also took Twitter to express his solidarity with Indian farmers. The caption of his tweet says, "Sikh farmers are uniting uprising in New Delhi-wild story uprising."
Sihk farmers uniting uprising in New Delhi - wild story unfolding - pic.twitter.com/h9Dm2pPyrL

— John Cusack (@johncusack) December 8, 2020
Greta Thunberg, a climate and environmental activist, has also raised her support and concern for the condition of protesting farmers in India. She also shared the same article in her tweet and used the hashtag #FarmersProtest in India.
All this came after the Modi administration cut off the internet connection in the surrounding areas of the capital on January 30, 2021, when the farmers start a hunger strike against the controversial agriculture policy.
We stand in solidarity with the #FarmersProtest in India.
https://t.co/tqvR0oHgo0

— Greta Thunberg (@GretaThunberg) February 2, 2021