Karachi, Lahore among cities having most polluted air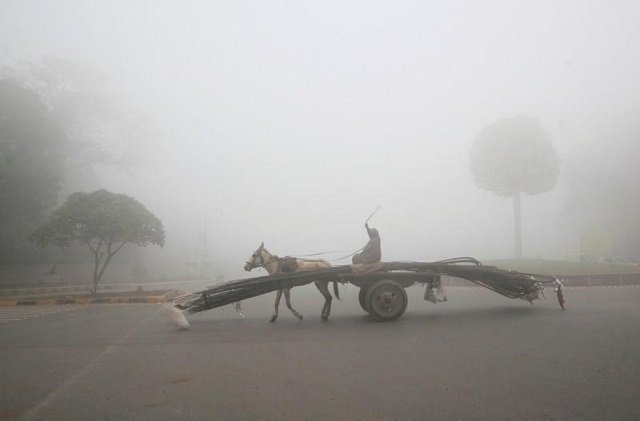 The once 'city of lights', Karachi has now been ranked as the world's most polluted city at number four and Lahore at number five due to the worst air pollution.
In Pakistan, the Air Quality Index (AQI) in most cities was found above 250 which is a danger level. Karachi has an AQI of 212 while Lahore has 203.
AQI 151-200 is considered unhealthy, between 201 and 300 is harmful and over 300 is extremely dangerous.
More air pollution is witnessed in winter as compared to summer because of low temperature, change in wind speed and direction. Also, the air becomes hefty in winter as this causes toxic particles to move in the downward direction and that makes the atmosphere more polluted with a large no of carbon and smoke added to it.
The other factors affecting the atmosphere are smoke by factories and burning coal, smoke by oil and vehicles, and by burning garbage. All this makes a layer over the city in the atmosphere that remains there till the winter season ends or the rainfall occurrence.
In Karachi, although the winds from the southwest may help in cleaning the atmosphere air, these winds stay calm during the winter season.
Read more: Lahore On Top Of World's Most Polluted Cities List
On the other hand, winds from the northeast side do the opposite i.e. to raise the level of polluted particles, and only rainfall is the solution to clean off all pollutants.