Babar Azam Appointed As Test Captain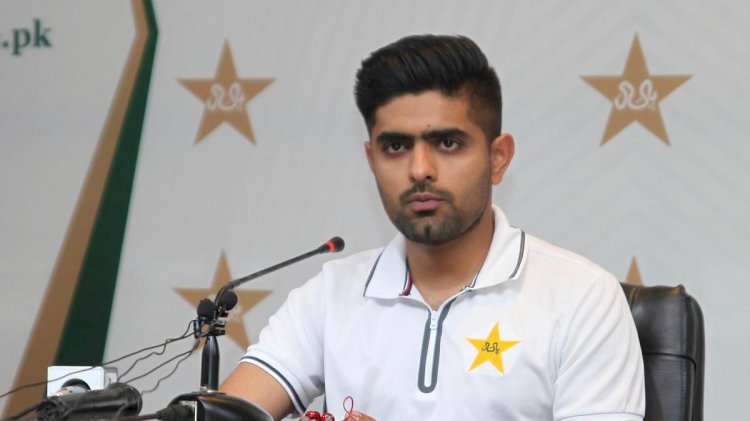 Batsman Babar Azam has been appointed as the Pakistan Test Captain after Azhar Ali was removed from captaincy, Pakistan Cricket Board Announced.
On Tuesday, a meeting between Pakistan Cricket Board (PCB) Chairman Ahsan Mani and Former captain Azhar Ali was held, after which announcement of Babar Azam as the National Team Test Captain was announced.
"His (Babar Azam's) first assignment will be to captain Pakistan in the ICC World Test Championship fixtures against New Zealand, which will be played in Mount Maunganui and Christchurch from 26-30 December and 3-7 January, respectively," said the PCB in a press release, as quoted by Geo News.
Ehsan Mani also thanked Azhar Ali for stepping up as a captain in the historical home test series in 2019, a first in over a decade, he added that Azhar is a very remarkable player and PCB will make use of his batsman skills and expertise.
PCB Chairman stated that Babar Azam was selected as a skipper based on his leadership skills and performance in the white-ball format which he captained as well.
Babar Azam felt elated and humbled at being appointed the Captain of Test Cricket Team and shared that he is feeling very honored that his name will be among one of the greatest in the game and will be remembered in history.
He said, "I can now say with conviction that dreams can come true only if you chase them with honesty, dedication, and commitment. I am ready and prepared to take up the additional responsibility and the fact which gives me additional confidence is that I can do the job is the experience that is available to me in the changing room in the shape of the players and support staff," as quoted by Geo News.
Read More:Why Shane Watson Has Announced His Retirement?
Azam also mentioned and thanked Azhar Ali for all the help and guidance he received from him in the dressing room over the years.