Meesha Shafi Clarifies False Rumors Of Wanting To Date Babar Azam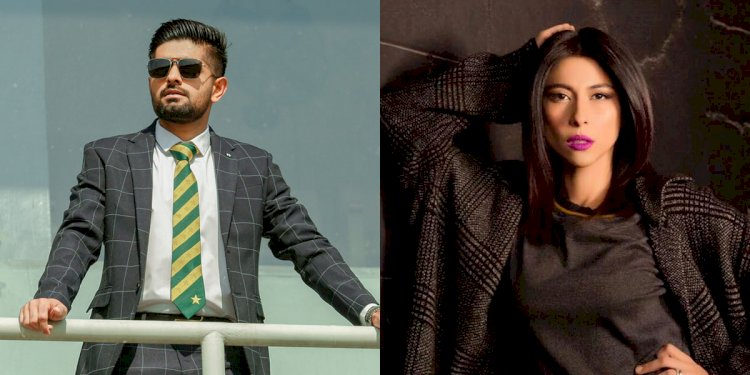 Meesha Shafi is a famous singer in the Pakistani music industry nowadays, in much controversial news. Recently a rumor about her is spreading over social media for dating Pakistani cricketer Babar Azam.

On an Instagram fan page of Babar Azam, a picture of Meesha Shafi and Babar Azam was shared with a caption that declared the feelings of Meesha Shafi in the former's batsman of the Karachi Kings.

"I always stick to the television when he is batting, and when he gets out, I switch my television off," the post read, adding, "I would love to date him, I just love him."

On Monday, Meesha Shafi denied the rumors of dating Babaz Azam that has circulated on social media.

Read More: Ali Zafar Offers To Pay For Travel Expenses Of Meesha Shafi

Mesha Shafi used the Instagram account to slam the fake news.

"I have no idea who this is and why it exists," she wrote. She went on to add, "It makes zero sense, 100% concocted out of thin air. This quote is fabricated."

Furthermore, Meesha tagged Instagram and requested them to remove the post. She avoided commenting on the matter any more.