Punjab Police To Use Secret Equipment To Catch People On Basant 2021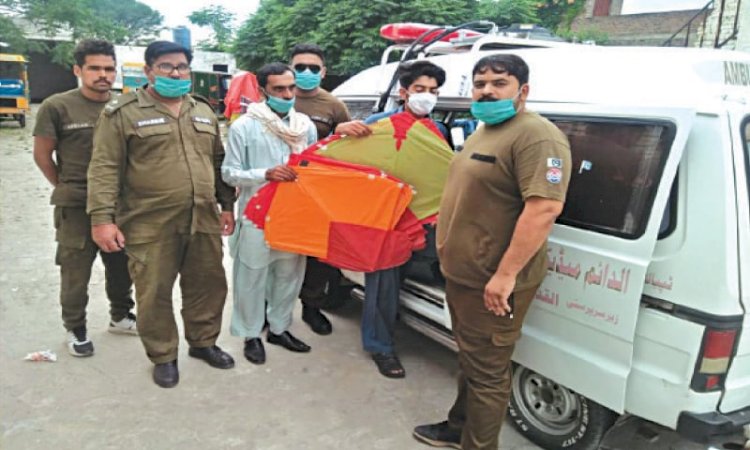 The police department of Rawalpindi has decided to take strict actions against the ones celebrating the Basant 2021 in Rawalpindi. On Wednesday, a spokesperson from the department informed that a special team has been constituted to tackle the kite flyers in the city. The team will use drones to locate the flyers and take strict action against them.
Despite the ban imposed by the government on Basant, the Kite Flying Association announced the Basant date 2021 in Rawalpindi to be February 25 and 26 and wants to celebrate the event with full zeal and festive colors.
The spokesperson informed that to tackle the Basant 2021 celebrations in the city more than 1000 rooftops will be deployed with special squads equipped with drones' cameras, ladders, binoculars in the densely populated area of the city.
The squad members will send the videos of the violators to the field officers and proper cases will be filed against the people celebrating the traditional kite-flying festival.
However, the city police seem powerless when it comes to tracking down the representatives of the KFA as announced the Basant celebrations on social media platforms while keeping their identities secret.
Immediately after the announcement, the kite flying enthusiasts started preparing for the event by installing heavy sound systems on the rooftops, lighting, fireworks, and special BBQ arrangements.
Read More: Basant 2021 Is On Despite All The Bans
The hotspots on the police radar during the Basant 2021 in Rawalpindi are, 22 Chungi, Kalma Chowk, Lalkarti, Tench Bhatta, Dhoke Syedan, Dhoke Chaudhry, Harley Street, and Saddar.