Wildlife Faces Threat From Face Masks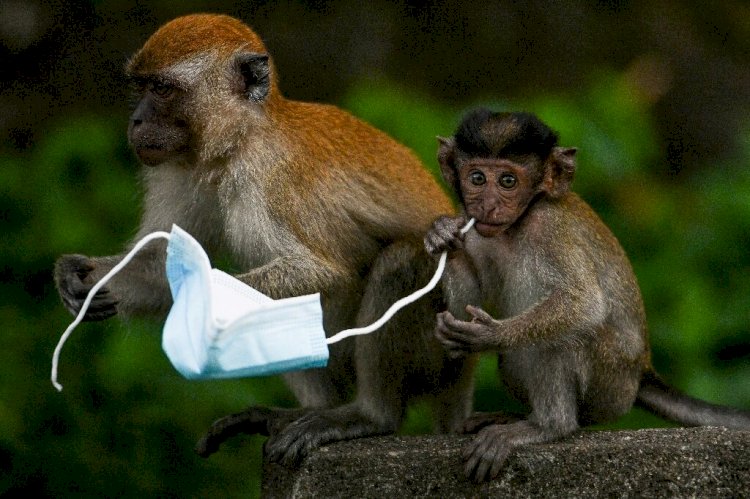 Masks use is common due to the Corona Virus pandemic across the whole world, but the discarded masks are affecting wildlife to a dangerous level.
The disposable masks can be seen easily everywhere across walkways, waterways, near beaches worldwide as their usage is mandatory in countries all over the world to control the virus spread.
These thin protective materials can take many years to be decayed.
According to Ashley Fruno of animal rights group PETA, the usage of masks is not leaving us soon, but the used masks are a real hazard to our planet and species in it told AFP.
It has been observed that Macaques were chewing the straps of used masks in the hills of Malaysia's capital Kuala Lumpur. It is a choking hazard for the diminished species.
As stated by headlines in Britain, a gull was released after its legs were entangled in the disposable mask for almost a week in the city of Chelmsford. The bird was alive when found but was unable to move and was taken later on to a wildlife hospital for its recovery.
The main hazard is for water life as millions of disposed of masks are part of already polluted seas and rivers. As reported by environmental group OceansAsia, 1.5 billion masks contaminated the world's ocean last year, which added to 6,200 extra tons of marine plastic pollution.
A mask was found inside a penguin's stomach and a dead pufferfish was also discovered by the environmentalists in Brazil.
The strategy to be followed to avoid environmental pollution by masks is to prefer reusable clothes masks over disposable masks.
Read More: Top Iran Leader Posts Trump-Like Golfer Image, Vows Revenge
The promoters have also encouraged people to dispose of the masks properly in the dustbins and to cut off the straps of the masks to prevent the possible hazards affecting the animals.