Japanese Airlines Launches Pikachu-Themed Plane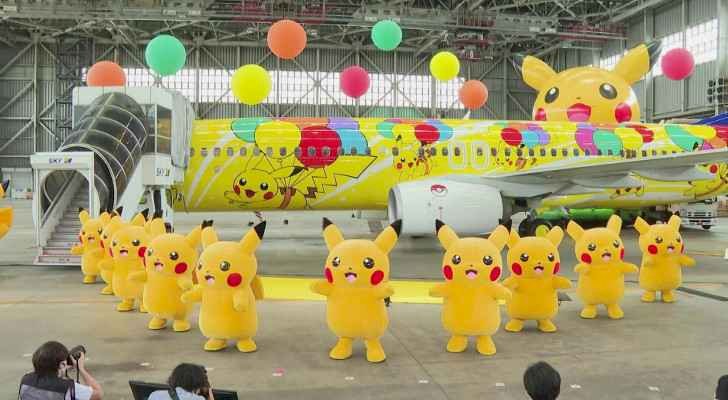 A Japanese airline launched a new Pokémon-themed aircraft featuring Pikachu livery attached to balloons on June 21, 2021. The Pokemon Company has collaborated with Japanese low-cost airline Skymark.
Pikachu is a yellow mouse-like pokemon with powerful electrical abilities. Pokemon franchise by The Pokemon Company.
The first flight of the Boeing 737-800 aircraft is scheduled, and it will operate the route between Tokyo and Okinawa. Skymark launched the Pikachu-themed airplane at a colorful ceremony featuring Pikachu mascots.
The plane's exterior designs featuring flying Pikachu with some additional details are very cool. As a Pikachu is peeking out of one of the airplane windows. The inside of the airplane has some neat fan services and as well as there is Pikachu everywhere.
The aircraft launch is timed to mark Pokemon's 25th-anniversary celebration. That's why on 25th seat includes a special design featuring Pikachu and a bunch of balloons.
Also Read: Uber Partners With UNESCO To Provide Teachers Free Ride To Vaccination Centers

The prefecture's public transport has been taken over by Pokémon as well, with a monorail line and multiple buses receiving a special Pikachu-themed design. The main purpose behind featuring planes and transport is to promote tourism in Tokyo and Okinawa.