European Court Says Hijab may Ban Under Certain Conditions.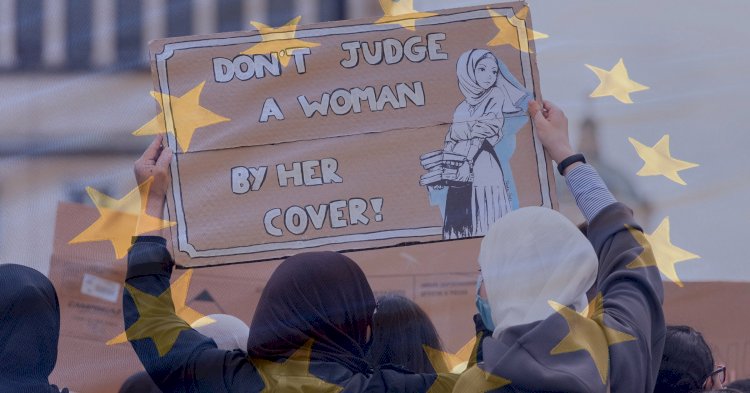 European companies may restrict the wearing of visible symbols of religious or political belief, such as headscarves. The European Union's top court has decided on Thursday in a ruling on two cases brought by women in Germany who were suspended from their jobs for wearing one.
The issue of the hijab, the conventional headscarf worn around the head and shoulders, has caused contention across Europe for quite a long time and underlined sharp differences over integrating Muslims.
Both Muslim Women are special need carers at a childcare center in Hamburg run by a charitable association, and a cashier at the Mueller pharmacy chain had not been wearing headscarves when they started in their jobs but decided to do so for years later after coming back from parental leave.
Also Read: NUST Students Outshines in Drone-manufacturing Competiton
They told that their respective employer warned them, that this was not allowed. If they put on their hijab they will suspend them or place them for a different job, court documents show.
In a 2017 ruling, the European Union court in Luxembourg had effectively said that companies may ban staff from wearing headscarves and other noticeable strict images under specific conditions. At that point, this had sparked a huge backlash among faith groups.
Germany is one of the countries with a Majority Muslim Community. More than five million Muslims live in Germany. Headscarf bans for women at work have been a hotly contested issue in Germany for years, mostly with regard to aspiring teachers at state schools and trainee judges.
It is the fundamental rights of Muslim women to wear (or not) hijab. But if they want to put on their hijab then every country makes sure to provide them the freedom of religion.