Fire At Jebel Ali Port, Dubai Under Control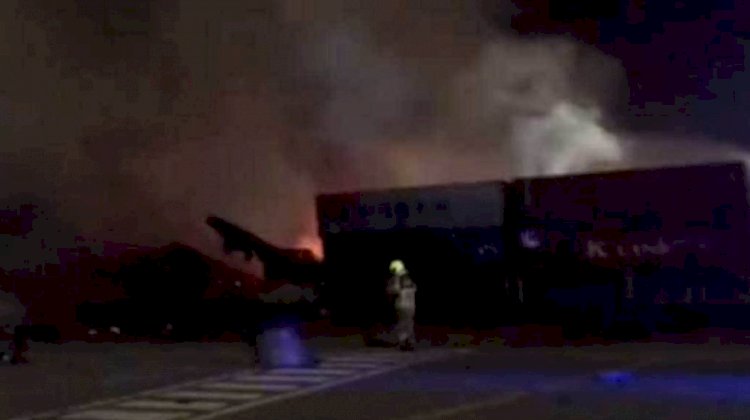 A fire that erupted on a container ship in Dubai's main port after an explosion has been brought under control with no loss reported, as stated by the emirate's media office on Thursday.
At least three residents in the blast's area reported windows and doors in their homes were shaken after the incident. However, the cause of explosions is still unknown.
"A fire broke out by an explosion within a container on the ship at Jebel Ali Port has been taken under control with no casualties been reported," tweeted by the Dubai Media Office.
The container had been preparing to berth, according to the office in another post.
As stated by Dubai police, three out of 130 containers on the ship held flammable materials and 14 crew were on board.
An AFP correspondent at the scene stated that a helicopter was circling overhead as smoke arose from the tightly secured facility.
The port can handle aircraft carriers and was the US Navy's busiest port outside of the United States in 2017, as per the US Congressional Research Service.
According to the Dubai Media Office, the port authority was taking all necessary actions to ensure the normal movement of ships in the port without any disturbance.
Read more: Gas Leakage Blamed For The 'Eye Of Fire' In Mexican Water: Pemex
Such events are rare in the extra secure Dubai, one of seven that make up the wealthy UAE.