Growers Not Too Keen On Cotton Despite Punjab Govt Measures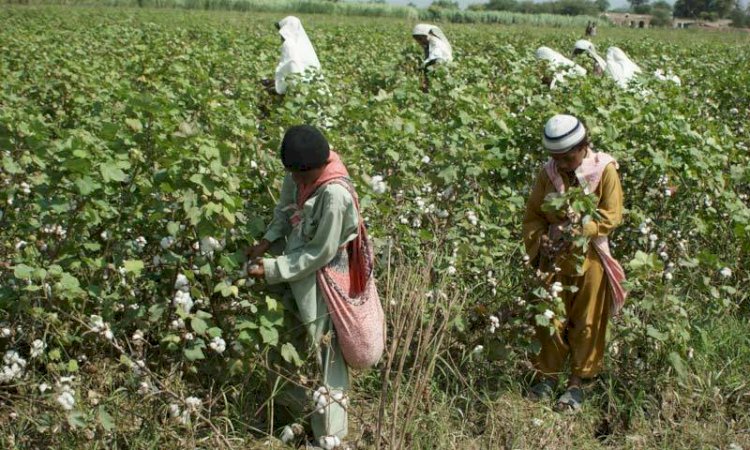 As per the reports from the fields, the steps followed by the Punjab government failed to attract growers towards sowing cotton this year. The cotton's acreage and production in Punjab have been decreased in the last few years.
According to an official of the provincial agriculture department, the reports of cotton sowing started on April 1, are not hopeful. If compared with the last year, the crop has been sown on 10-12 percent less area, he elaborated.
At present, the crop is mostly being sown in cities including Bahawalpur, Multan, Lodhran, Bahawalnagar, and Rahim Yar Khan districts. On the other hand, Khanewal, Layyah, Sahiwal districts
Currently, the crop is mostly being sown in Bahawalpur, Multan, Lodhran, Bahawalnagar, and Rahim Yar Khan districts, while Khanewal, Layyah, Sahiwal districts are far behind in this regard.
Abdul Latif, a farmer from Khanewal, stated that he has utilized only 25 acres to sow cotton but until last year he had been sowing on at least 100 acres of land.
The white lint production target for the country has been fixed at 10.5 million bales from an area of 2.33m hectares by the Federal Committee on Agriculture for the 2021-2022 season, which is nearly double as compared to the previous year.
Punjab has been allotted 1.6m hectares of land to sow the crop to produce 6.07m bales. The agriculture department has released a schedule for sowing of registered cotton varieties and instructed the farmers to finish sowing of Bt registered cotton varieties between April 1 and May 31.
The Bt cotton varieties suggested by the department comprised IUB-13, MNH-886, BS-15, Niab-878, and FH-142. Farmers have been directed to consult local experts if they want to sow other registered Bt cotton varieties by considering in mind the environment of their district for better production.
Read more: PM Imran Khan launches programme for fishermen empowerment
It has also been suggested to them to cover 10pc of their lands with non-Bt varieties by which attacking pests will not develop resistance against Bt varieties.