Imran Khan Announces The Construction Of 10 Dams By 2028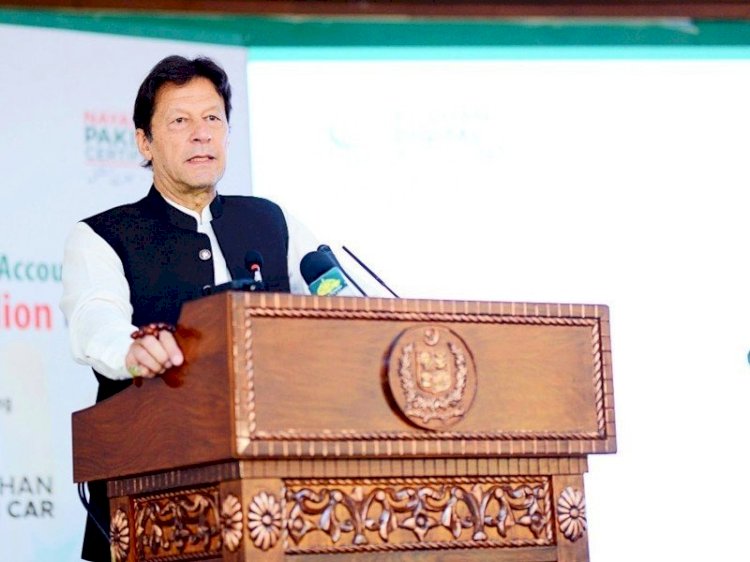 The government intends to construct 10 dams across Pakistan by 2028, Prime Minister Imran Khan said on Wednesday(today) while reviewing the Mohmand Dam's progress.
Speaking at a ceremony in Peshawar, he stated that the government is initiating the Decade of Dams project. He visited the Mohmand Dam site and reviewed its construction progress.
"The Mohmand Dam will resolve the water and electricity issues in the region and its construction will be completed on time, I am confident about it".
The construction of the dam started in May 2019 and has been underway although the coronavirus pandemic caused work suspension of many other projects. The dam is being built on the Swat River to prevent flooding.
This dam worth Rs309.6 billion will have a height of 213m, a water storage capacity of 1.293 million acre-feet, and will generate 800 megawatts of electricity.
After completion, the Mohmand Dam will benefit the electricity, agriculture, and food production sectors worth approximately Rs51 billion.
During his visit, the PM had a meeting with WAPDA Chairperson Muzammil Hussain. WAPDA intends to complete the project by 2025.
Prime Minister Imran Khan also visited Peshawar for the inauguration of a low-cost housing project. More than 2,000 family flats will be given to registered labourers in Khyber Pakhtunkhwa. A quota of 3% for widows and 2% for disabled persons have also been allocated. The low-cost housing project also comprised a school with 30 classrooms.
"Through this project, labourers will have the option of buying their own houses at low-cost installments," the PM said, highlighting that one of the government's priorities was to facilitate the poor segments of the society.
Read more: PM Imran Khan launches programme for fishermen empowerment
He congratulated Khyber Pakhtunkhwa as being the first province to facilitate its residents with a universal healthcare system. "Khyber Pakhtunkhwa was the first province in the history of Pakistan to distribute health cards to its all residents".