PDM Adamant On Holding Rally In Lahore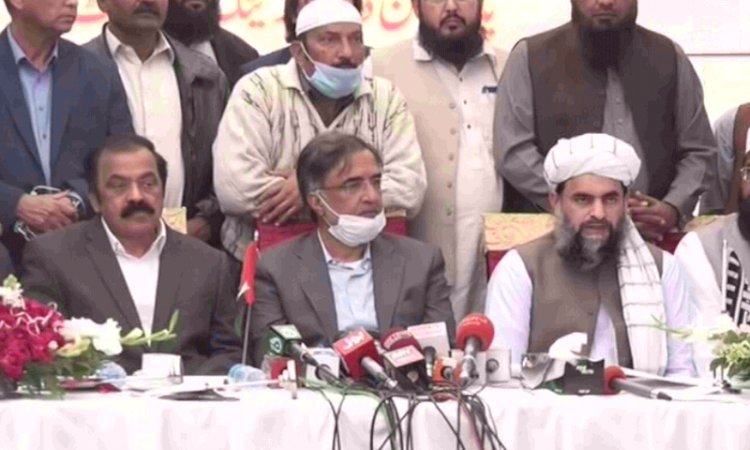 Pakistan Democratic Movement (PDM) has announced on Monday that they are going ahead with their Lahore event as scheduled despite the government's warning.
The Lahore public event is scheduled for 13th of December. PDM has given green signal to the Lahore rally even though government has warned of legal actions against them.
The government has also shared concerns over mass gathering amidst second wave of Covid-19 and have requested the opposition to cancel their activities or they will have to take legal actions.
Earlier in the day, 150 PDM workers were booked under breaking standard operating procedures SOPs in Multan and Rawalpindi.
According to the reports head of the parties in PDM are planning to meet tomorrow in Islamabad to discuss arrangement and finalise the strategy to tackle government in next phase of their campaign.
PDM leaders addressed a press conference in Lahore today, where PPP's Qamar Zaman Kaira and PMLN's Rana Sanaullah talked to the press.
Read More:Khyber Teaching Hospital's Oxygen Shortage Incident Report Is Ready
Kaira called the government 'fascist' and said 'there time to go has come'. He also said the government has changed its strategy to stop oppositions rallies but what they don't realise is that nothing they'll do will stop it, during martial law worse tactics were used but they still failed.