'Dhoop Ki Deewar' a much awaited Web Series starring Sajal and Ahad to be premiered soon on ZEE5.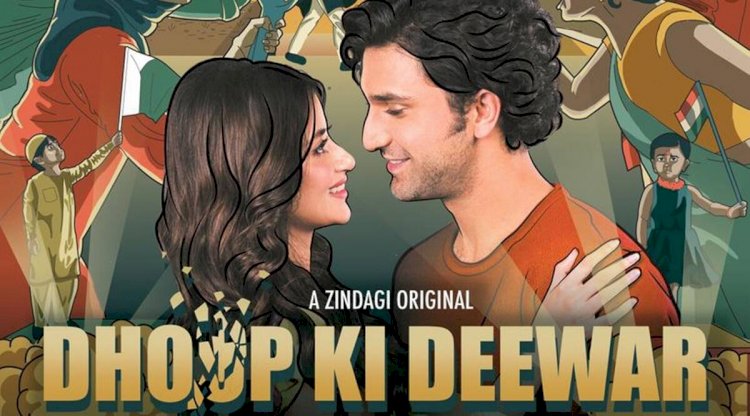 A piece of Good news for Sajal Aly and Ahad Raza Mir's Fans, as their favorite couple is going to be sharing a screen together for the first time since they got married.

They are going to be a cross-border lover in the upcoming serial Dhoop ki Dewar which will air on Zee5. This serial is much awaited and will be available for streaming on 25th June on Zee5.
The story is written by Umera Ahmed and directed by Haseeb Hassan, Produced by Misbah Shafique of Motion Content Group and Hamdan Films.
The aim of the show is to highlight the unknown reality of families who suffered the loss of their loved ones due to war. It is a cross-border tale of love, family, and loss, which is the same in any part of the world.
Also Read: Facebook Working On A Smartwatch To Connect With AR Glasses
Ahad Raza Mir is going to act a role of Vishal from India and Sajal is going to act a role of Sara from Pakistan. Vishal and Sara find their lives interconnected when they lose their father in a war and their common grief becomes a foundation of their friendship.
The Director of the serial revealed that "in this serial, you people can explore the impact of martyrdom on these two families and how they realize that peace is the only answer."

The entire journey of shooting the show has been nothing less than bliss," Hassan said, adding that Ahad, Sajal, and writer Umera Ahmed made a show that would "touch the hearts of audiences".

He said every story has two sides but we always prefer to promote hate and not realize the social effects of wars on people's minds. But on the other side Peace is the best answer.
He also believed that art is not limited by borders."I think it is important to appreciate and encourage good content and talent, irrespective of physical boundaries and Zindagi is doing a commendable job at this."