Introduction Of The Xbox Series 'X Mini Fridge' By Microsoft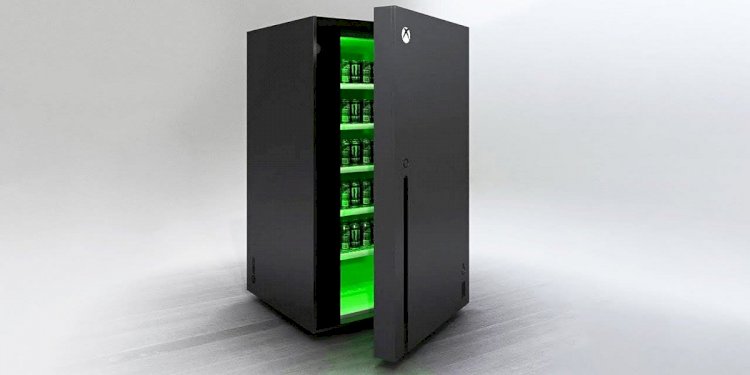 The Xbox Series X-shaped mini-fridge, a viral internet trend once, has now become a reality. After its E3 2021 showcase on Sunday, Microsoft stated that it would sell "the world's most powerful mini-fridge" this year.
The fridge meme returned with the introduction of the XBOX series x in December 2019. The console is tall and rectangular in design when standing vertically. While the disc drive may be treated as a refrigerator door handle.
The resemblance was observed by the internet and so resulted in Xbox Series X fridge memes. Last year, Microsoft came on board and shared a report of the console with a fridge for scale and produced a life-size Xbox Series X fridge.
Albert Greenberg (Microsoft's American software engineer) stated in April, "Yes, you read that right. It's neither an April Fool's joke nor false information.''
Previously, tech giant Microsoft has launched two new attractive controllers for Xbox consoles.
Read more: Microsoft Working To Take Xbox Games Directly To TVs
According to the reports, those controllers are termed as the 'Electric Volt' and 'Day strike Camo' special edition. The two controllers are compatible with multiple devices including the Xbox One, new Xbox Series S/ X consoles, Android mobile phones and tablets, and Windows 10 PCs.