Careem Introduces First-Ever Food Drone Delivery in Pakistan.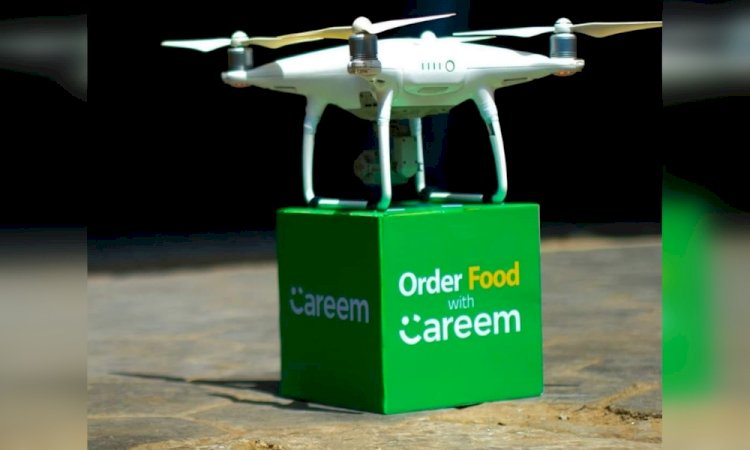 Careem, a ride-hailing company, entered a new domain by launching a drone delivery system in Pakistan on Friday to benefit the country's growing e-commerce market.
In Lahore and Karachi, Ride-sharing Company Careem conducted a pilot exercise to deliver food orders via drones.
Pakistan's drone meal delivery services first appeared in videos shared by Careem on their official Twitter and social media accounts. The company shared a glimpse of drones flying over Karachi with the hashtag Khana Hungama Deals, the video was shared on their social media accounts.
Careem said in one of their statements that the pilot project of delivering food via drone is for limited customers and also to cover the limited distance. There has been a lot of learning for us if a company wants to scale this project to the next level.
Also Read: "Mera Sabaq" App introduced by Pakistani Youngster brings innovation in digital learning.
"Once we have reached a feasibility conclusion and are confident in extending the project to the next level, our goal is to obtain all necessary regulatory approval under the law when needed." quoted by Careem.
The director of communication at Careem Javed Qureshi said, our goal is to introduce innovative methods to inspire our customers and provide them good services. The drone meal delivery is one such example.
Careem's mission is to simplify lives by using effective technologies. Our brand does not shy away from doing things creatively and standing out. Our teams always work hard to come up with new ideas, to get their customer's attention.