Islamabad sees 25pc drop in Covid-19 cases over the weekend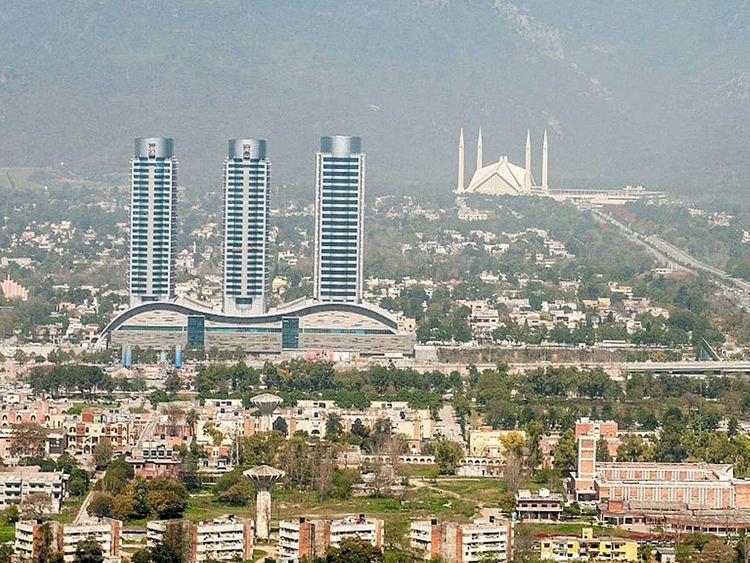 Due to the imposed restrictions by the capital government against violations of standard operating procedures (SOPs) by restaurants, shops, wedding halls, and other commercial activities, Covid-19 cases fell by 25pc over the weekend.
But, According to District Health Officer (DHO) Dr. Zaeem Zia, the situation still was not under consideration as 'under control' and notified the citizens that more strict measures could be taken if the cases did not decrease in the next few days.
660 shops, 30 restaurants, and two marquees were sealed over non-observance of the SOPs during the weekend. Also, the district administration officials visited 52 schools and 28 mosques on Saturday to check if the precautionary measures were followed there or not. Several shopkeepers were also charged for violations.
The assistant commissioner Secretariat conducted sudden visits for multiple checking including price checking, Covid-19 SOPs' execution, hygiene of shops and restaurants, etc. The entire PWD market and Bahria Civic Centre were closed in fulfillment of the National Command and Operation Centre (NCOC)'s announcement which stated that markets will remain closed on the weekends.
Furthermore, a severe measure was taken on service road (Khanna Bridge) and Lehtrar Road and as a result, eight shops and four restaurants found violating the SOPs were sealed.
The marriage halls along Islamabad Expressway were also visited by the team to check SOPs and ventilation arrangements during afternoon events. The two marriage halls were charged, and three others were issued a warning.
According to the data, the weekly positivity rate in Islamabad was 8.7pc and 3,704 new cases were reported in the country during the week as compared to 5.03pc positivity rate and 2,191 cases during the last week.
The number of new COVID-19 cases, which nonstop increased for the last one week, dropped by 25pc. The 747 cases new cases were reported in the city on Saturday but on Sunday the number dropped to 571 cases against 6,728 tests.
Read more Current COVID-19 wave more dangerous than previous: Usman Buzdar
As stated by Dr. Zia, though the situation seemed to be a bit improved, he would be satisfied only in case of drop in weekly data.