The Snake Swallows Little Girl's Cat In Thailand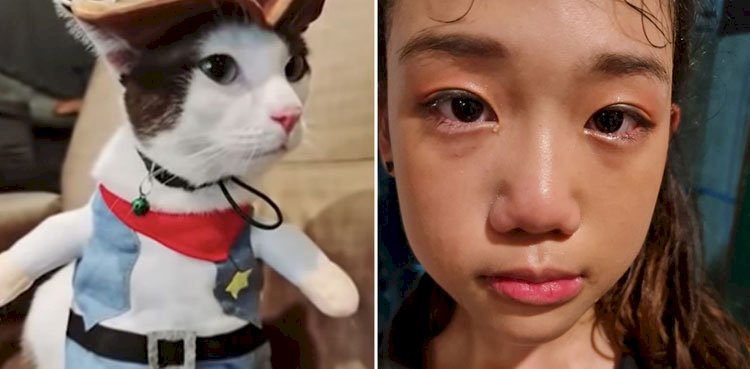 A little girl was left broken-hearted when she realized that her beloved cat was swallowed by a huge snake that entered her home in Thailand.
On sharing the details and photos on Facebook, "Kanchi Nard", the mother of the girl stated that their family cat went missing a few days back. According to the woman, she, and her daughter Gracia, couldn't find their pet feline, "Ho Jun", at their home.
After looking around for some time, the little girl didn't find the pet but instead found a huge snake at the back of their house.
The little girl got frightened and shouted to call her mother, desperately, mentioning that she could not find Ho Jun. By Looking at the snake's swollen stomach, her mother understood that the worst had happened, the feline was devoured by the snake. She hugged her daughter, who was crying about her pet's death.
A local wildlife rescue team came to her home to carry away the snake in the family's tragic loss.
People started sympathizing with the little girl as her post went viral and sending condolence for her loss.
The mother also wrote her comments in another post dedicated to the furry family member, "Rest in peace, handsome Ho Jun. Mother will love you and miss you forever."
Read more: Ayesha Chundrigar is vaccinating Karachi's dogs but needs help
Many people also visited them sending love and prayer, whereas a person offered to give the family a new kitten.