Kamyab Jawan rejects 60,000 applications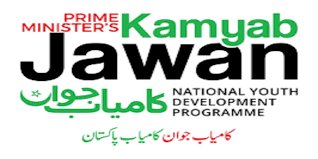 The figures released on Sunday that PM's loan providing program for youth rejected 60 thousand applications. 1,237,977 people applied and 6,95,655 were rejected. The applicants included 1,038,000 men, 199,240 women, and 314 transgender people.
Among these, 22,000 youth were found eligible for loans, out of which 16,274 were given 22 billion PKR. 520,000 applications are still in process.
The highest number of applicants were from Punjab. And 45,000 of these applications are in the process. From Sindh, 79,000 applications were rejected. Also, 7830 applications from Balochistan's applicants got rejected. All these applications proved candidates to be ineligible for the loan.
Read "Kisan Portal", the voice of small farmers
Out of 90 young people who were declared eligible for the loan, 82 people were able to take loans of 150 million PKR by banks.
Kamyab Jawan is a financial support program that approves the application only from the applicants with a valid and fruit-bearing idea of business or entrepreneurship. This facility is for the betterment of the country and applications are approved accordingly.