Esra Bilgic Is Yasir Hussain's Mother According To Google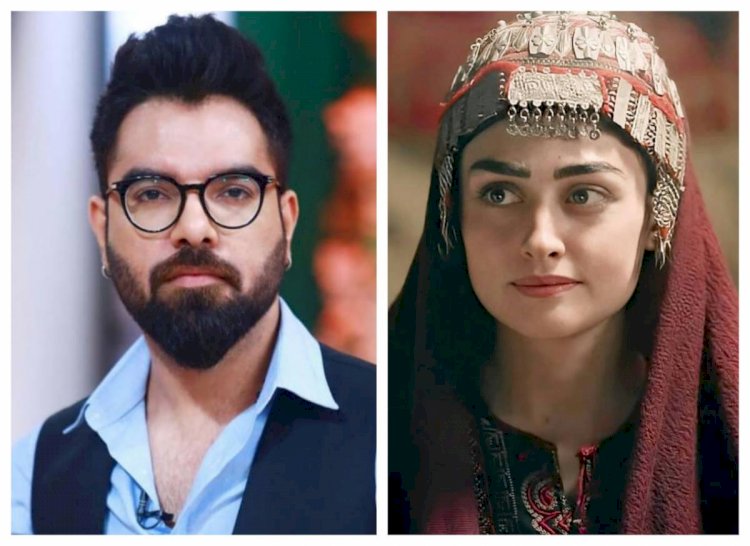 Pakistan's controversial king Yasir Hussain, now tasting the consequences of his continuous jibes over the fame of Ertugrul stars in Pakistan. Google added the name of the female lead of the famous drama Esra Bilgic aka Halima Sultan in the parent section of Yasir's profile.
If you google the AnganTehra actor, you can still find Esra's name as his mother.
The fans and antis of the actor have bombarded social media with hilarious comments and posts on the matter.
The actor has been indecisively against the fame and appreciation Turkish actors and actresses have been getting from people of Pakistan for their stunning performances in the drama Ertugrul.
He was very displeased for local brands and companies choosing the Turkish stars as their brand ambassadors, supposedly ignoring the local talent.

Read More: Bushra Ansari Pays Tribute To Malika-e-Tarannum, Noor Jahan
The search engine might have confused the cold war between Yasir and Esra as a close relationship. However, the confused google has left the trollers, memers with great hilarious, and discussion-worthy content.
The whole cold war scenario started with Yasir Hussain declaring the fame of Turkish actors and actresses a threat to the local industry. His Instagram story says "Lunday k kapray aur Turkish dramay, dono he local industry ko tabah krd eingae".