KP Police Department Appoints Shaheen Afridi as a Goodwill Ambassador and Honorary DSP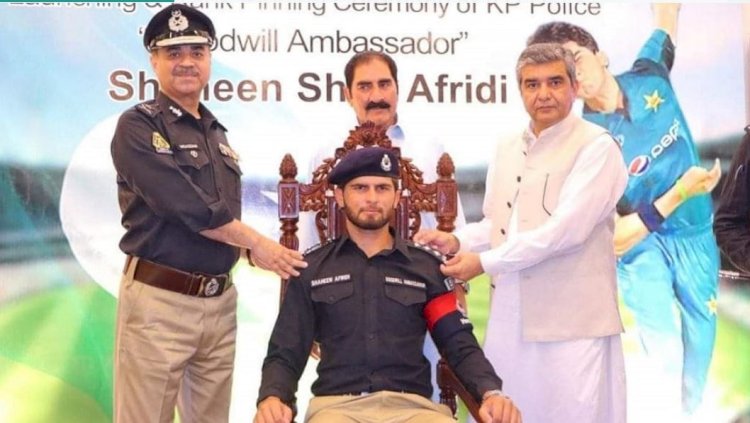 Pakistan is a country where cricket is a sport that unites people, and cricketers are viewed as superstars. Recently, Khyber Pakhtunkhwa Police Department decided to make the rising bowling sensation Shaheen Shah Afridi a goodwill ambassador of their department. This is done to promote a soft image of the police department because cricketers have a lot of influence.
Generally, it is observed that there is a chasm between the police and the general public, and to bridge this gap, they have chosen Shaheen Afridi, who can promote a soft and amicable image.
Read More: Low-Profit Margins and a Grave Situation for Petrol Pump Owners
As per sources, a ceremony was held in Peshawar, and Shaheen Afridi was appointed as a Goodwill Ambassador during this event. Moreover, he was also awarded the title of honorary Deputy Superintendent of Police (DSP).
During the event, Shaheen praised the sacrifices made by the police department and their service. Furthermore, he also admired the incumbent officers of the department. It is pertinent to mention here that Shaheen's father was also a retired police officer of the KP department.
Shaheen Afridi has a solid fan base and appointing him as a Goodwill Ambassador will promote a soft cadence of the police department.