KSE-100 Falls By 857 Points Due To Lockdown Fear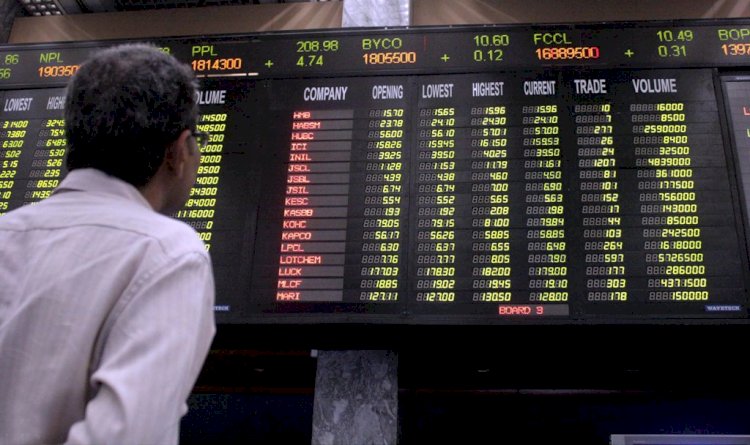 A bearish market day ends with the benchmark KSE-100 index tumbling to 2.17 percent or as much as 872.15 points on Monday. The current spike in coronavirus cases and government indicating a completed lockdown has dampened the market sentiment.

The market faced selling pressure throughout the day. Commercial banks, cement, oil & gas marketing countries suffered the most from the declining market trend.

A finance expert Mohammad Sohail from topline securities told that "fears of a complete lockdown are affecting the market sentiments" as stated by Dawn.

Usman another expert from AKD Securities viewed the situation in the context of govt-IMF talks and said that " while Pakistan has received debt relief of $800 from G20 countries, media reports highlighting the successful government- IMF talks on Pakistan taking unpopular measures- such as raising electricity tariffs, increasing tax collecting targets, and increasing repo rate- are also dragging the market sentiments down" as per reported by media.

Read More: Pakistan Beats India and Bangladesh On Trading Across Border Index

However, in the second half of the business session, the shares reversed a bit covering some of their losses resulting in the market closing at the loss of 554 points or 1.3 percent bearish.

Following the country's relative success in containing the coronavirus, Pakistan's economy regained its momentum after the lifting of lockdowns. The exports are back on pre-Covid levels while the cement exports were record high, oil sales also inched better while the doomed auto sales industry also recovered from the lowest levels hit in April.

However, the current spike in the number of covid-19 affected cases and deaths indicates the start of the second wave of viral infections in the country. Following these circumstances, the government has ordered the closure of the educational institutions from November 26 while PM khan has indicated towards the complete lockdown if the situation continues to deteriorate.