MG motors to become the pioneer of electric cars in Pakistan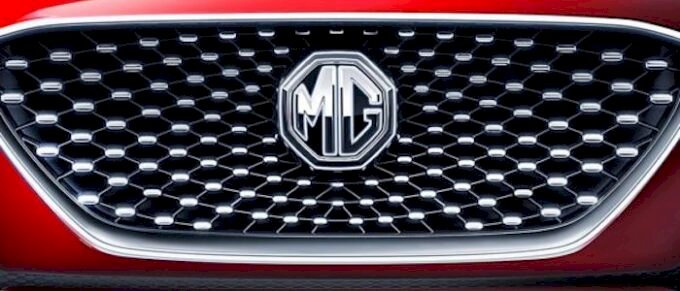 With MG-ZS-EV, MG HS, and MG ZS, Pakistan is about to enter into a new era where electric cars and hybrid vehicles would be the norm.
Morris Garage Motors entered Pakistan not more than two years ago. With its high-quality luxury vehicles, the brand is the symbol of the automobile revolution in the country.
The brands like Suzuki, Hyundai, KIA, and Toyota already have launched their hybrid cars in Pakistan but MG motors have set foot for an entirely different perspective.
Catalyst of change
At this time, electric cars in Pakistan are thought of as luxury vehicles that only rich people can afford. MG motors despite having expensive vehicles are determined to spread the message of bringing change with some new features in the cars that other brands currently lack.
MG HS, the most appreciated model has an advanced road assist. It adjusts the vehicle according to traffic's speed, boosts the driver's confidence by appreciating the good driving skill, shows the vehicle in blindspot on the glass of the window, and much more.
MG-ZS-EV is the best if you want to buy electric cars in Pakistan. It is in fact a catalyst of change as the brand labels it for bringing the solution to environmental pollution and petrol crisis which are undoubtedly the biggest problems Pakistan is facing.
Read Electic car's price in Pakistan 2021
Building facilities
Some people have concerns about fueling electric cars. For which an electric charging station is already set in Islamabad. MG motors itself has installed the charging spots in Packages Mall Lahore. IT would charge the vehicle's battery while its owner shops in the place. Also, electric and luxury cars have been provided with safe parking spaces to protect their spare parts from getting stolen.
Also, customers can have a test drive to judge if an electric vehicle is for them or not.
Expanding network and reviews
Despite facing all the criticism from competitors, MG motors have successfully spread its network nationwide. Electric cars in Pakistan are slowly becoming a norm MG motors is delivering vehicles in Islamabad, Lyallpur, Lahore, and Karachi.
So far, buyers are satisfied with their experience and label the MG vehicles as "family-friendly SUVs"
Amir Sohail shared his experience of having MG HS as a vehicle of daily use.
Another happy customer Khwaja Mustafa Jalil owns MG-ZS-EV and shares his experience online.
So far, MG motors have fewer buyers but the brand is believed to be everywhere in the country in the next five years when more models are made available. The brand's vision would skyrocket in Pakistan when the cars would be resold and then bought by other people because the resale price would make the vehicles affordable for everyone.
Source @mgmotorpakistan