How Many Records Did Nauman Ali Break With Debut 5-Wicket Haul?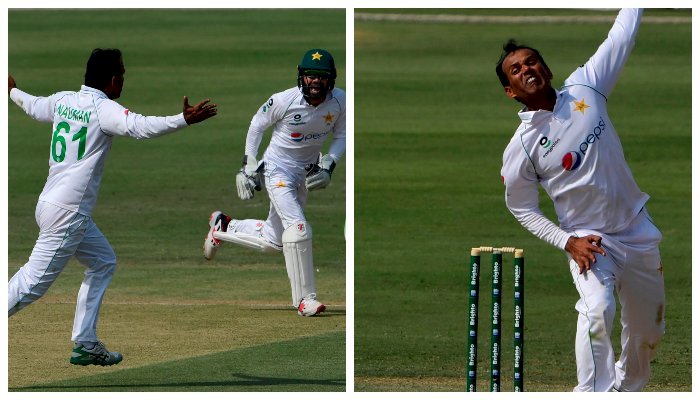 With the impressive debut figures of 7-73 including 5-35 in the second innings of the first Pakistan vs South Africa test match, Nauman Ali has become the oldest Pakistani to get a five-wicket haul on a test debut.
Nauman is 34 years and 111 days old, has hailed into the world of test cricket in style and has become the first player to take a fifer on test debut in 72 years after turning 34.
Before Nauman, Bilal Asif was the oldest Pakistani to have a five-wicket haul on a test debut. He achieved this unique landmark at the age of 33 years and 13 days.
The last player to take a debut 5-wicket haul in test cricket was New Zealand's Fen Cresswell, he got 6-169 back in 1949.
Nauman has also become the first Pakistani left-arm spinner to take a 5-wicket on a career debut.
Read More: Pak VS SA, Pakistan Beat SA By 7 Wickets In First Test
The team green has successfully barged its 5th test win over South Africa today at national stadium Karachi with a margin of seven-wicket.
The win was led by Pakistani spinners on the brownish track where Nauman Ali and Yasir shah claimed 14 wickets combined in the match.