NCOC Concerned Over Violations Of SOPs In Multiple Cities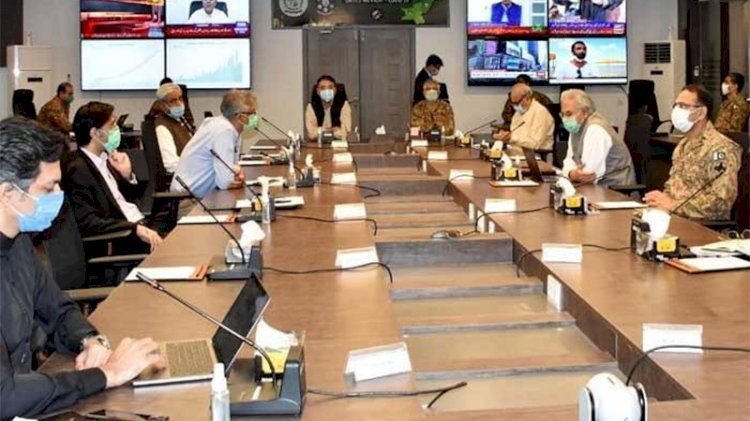 The National Command and Operation Centre (NCOC) reviewed the situation on coronavirus across the country on Sunday and showed its concern over the violation of the standard operating procedures (SOPs) imposed by the government in several cities.
As per a notification issued in this case, all the provincial chief secretaries attended the NCOC meeting.
In the meeting, the decision of complete lockdown across the country until the end of the Eid holidays (May 16), was taken to control the spread of the virus.
On the other hand, few are exempted from lockdown including fruit and vegetable shops, bakeries, meat shops, and petrol pumps which will remain open.
The NCOC further stated that grocery and medical stores and vaccination centres will also remain open during the Eid holidays. Media houses, call centres of the internet, and cellular networks are also permitted to operate per usual.
According to the notification, the NCOC restated that all shopping malls and markets will also remain closed until May 16. In addition, all kinds of recreational places including parks will also remain closed and the persons will be sent home in case they try to enter the premises.
All inter-provincial, intra-and-inter-city public transport will also be prohibited throughout the above-mentioned period, and private vehicles, taxis, and rickshaws will be permitted to work on a 50 % capacity, the NCOC added.
Read more: Yaum-e-Ali Processions Taken Out Countrywide Despite The Ban
According to the notification, any kind of bookings made at hotels, resorts, and restaurants have been cancelled accordingly as per the orders of the government.