A Step To Tax Automation FBR Signs MoU With NADRA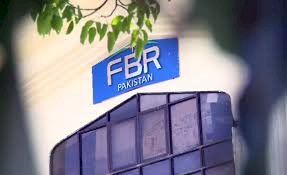 On Wednesday, the Federal Board of Revenue (FBR) and NADRA signed an MoU (memorandum of understanding) to exchange the data in real-time to aid the extension of the tax base.

Special Assistant to PM for revenue Dr. Waqas Masood exercised the given mandate of increasing the tax base and signed the MoU with NADRA, as a first step.

Allowing FBR to join hands with NADRA and other departments for real-time data exchange was made part of the finance act before the last budget session of 2020-21 by the government.

The official announcement by FBR on Wednesday states that the MoU with NADRA was signed under the supervision of SAPM of revenue to automate the tax system and facilitate the taxpayers. It will serve as a big step towards the PM vision of an automated tax payment system. The real-time data exchange will help in the verification of CNICs and other details in less time.

Linking NADRA and FBR will serve the purpose of automation and provide the process ease to the taxpayers as the details of the filler will be auto-filled beforehand in documents such as withholding statements and tax returns files. This link will also serve as an aiding substance for the state to increase its ranking in ease of doing business.

Read More: FBR Finds Rs. 12.8Bn in a Dry Cleaner's Bank Account

Moreover, this linkage will also help in the further link of FBR to other organizations. This MoU also has a great potential to trace the potential taxpayers from outside of the tax net and identify those who conceal their income and assets to avoid tax.