Pakistan Army Will Be There For Defence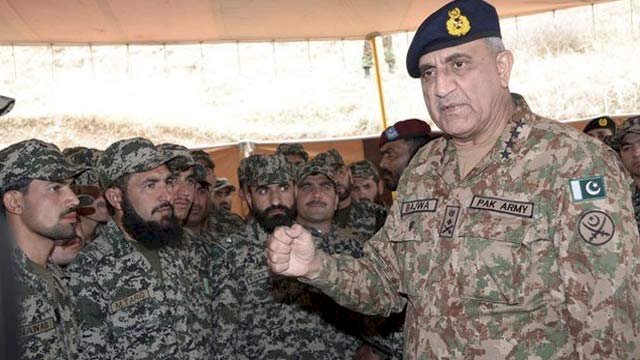 On Thursday, Chief of Army Staff Qamar Javed Bajwa received by the Gujranwala Corps Commander Lieutenant General Syed Asim Munir in Gujranwala
Chief of Army Staff Qamar Javed Bajwa has Visited Gujranwala and Marala, he said that Pakistan Army will always be there for the security of the homeland.
At the Corps Headquarters Gujranwala, the Chief was updated about operational, training and administrative matters of the corps. Afterward, he visited field training events near Gujranwala and Marala Headworks and saw troops performing military exercises and trials for conventional operations.

Read More: Karachi Incident Under The Radar Of COAS
Speaking to participants, Bajwa was pleased about the selection on merit and the remarkable training standard achieved by the formation. He said that training being a trademark of well prepared and skilled person, always plays a fundamental role in enhancing battle readiness to withstand the rigors of combat.
Once again he said "Whatever is the situation, the Pakistan army will always remain higher to the expectations of our beloved nation"

Read More: General Bajwa Instructed Soldiers In Kashmir
The Chief visited the CMH (hospital) Gujranwala where he was briefed on different projects started for the betterment of the patients. He also appreciated the efforts of the Pakistan Army Medical Unit in controlling Covid-19 and saving valuable lives.