Pakistan Army Wins the Best International Team Title in Nepal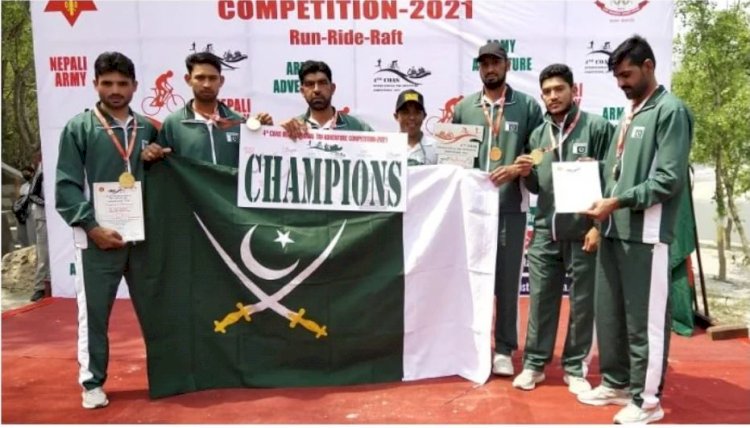 The Pakistan Army team took part in the competition for the first time and has secured a gold medal, together with the title of "Best International Team," at the 4th COAS- International Tri-Adventure Competition held in Nepal, according to the sources issued by ISPR.
According to the military's media wing, The event took place from March 18 to March 21 in Nepal. As many as 20 teams from various countries participated in the four-day international adventure completion.
Also Read: Pakistan Becomes The 3rd Biggest Arms Importer in Asia Region
The competition was aimed at testing the physical strength and mental smartness of the participants. Some of the activities included cross-country running, cycling, and rafting.
As per details shared by the military's media wing, Pakistan Army had won the Pace Sticking Competition held at the Royal Military Academy Sandhurst in the United Kingdom. This is the 3rd consecutive year that Pakistan won the competition.