Pakistan Marks 83rd Death Anniversary Of Allama Iqbal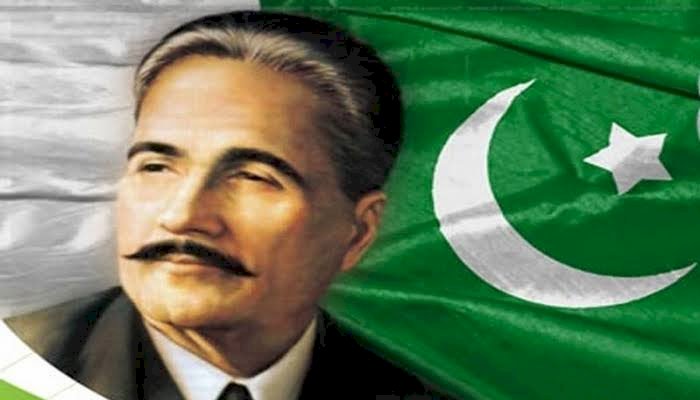 The 83rd death anniversary of national poet and philosopher Dr. Allama Muhammad Iqbal is being observed today, Wednesday with traditional enthusiasm across Pakistan.
He has been recognized for his revolutionary thinking and the untiring struggle for a separate homeland for the Muslims of the subcontinent where they could live accordingly with their religion and customs.
Born on November 9, 1877, in Sialkot, he was a great official of the subcontinent and one of the main advocates of the Pakistan Movement.
Allama Iqbal devised the idea of Pakistan and, hence, is considered as one of the founding fathers of the country.
His famous literary work includes "Payam- i-Mashriq", "Zarb-i-Kalim", "Asrar-e-Khudi", "Bang-i-Dara", "Bal-i-Jibril", and "Armughan-e-Hijaz".
Iqbal was both a great poet as well as a serious thinker and philosopher and by his poetry, he infused a revolutionary spirit in the Muslim youth of the subcontinent at that time.
His poetry is written formerly in Persian rather than Urdu. Out of his 12,000 verses of poetry, around 7,000 verses are in Persian. In 1915, he published his first collection of poetry, the "Asrar-i-Khudi(Secrets of the Self)" in Persian.
Allama Iqbal's poetry is later translated into Spanish, Chinese, Japanese, English, and several other languages and was admired by Indians, Pakistanis, Iranians, and other international scholars of literature.
His original name was "Muhammad Iqbal" and was given the title of "Allama" owing to his deep thinking and far-sightedness.
Read more: Rahat Fateh Ali Khan, the first Pakistani Musician awarded with the Lifetime Achievement Award
Allama Iqbal died on 21st April 1938 due to an acute throat infection that lasted for long till his death.