Pakistani Rupee Strengthens Against The Dollar In Open Market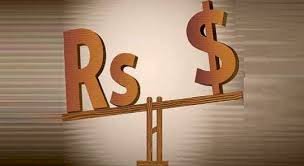 On Thursday, the Pakistani rupee strengthens against the dollar in the open market as it gains 0.23 against the dollar.
According to the daily issue of the currency rates by the state bank of Pakistan at the end of the trading day. The rupee on Thursday closes at Rs 160.32, 0.23 less as compared to yesterday where it stands at Rs 160.55 for each US dollar.
In November, the rupee experienced a seven-month high rate at Rs 158.70 against the dollar. At that time Pakistani rupee was the third best-performing currency in Asia.
However, according to the international market experts, the rupee is predicted to experience a record fall against the dollar in the coming month, where it is expected to fall as low as Rs 170 against the dollar.

Read More: Records 21% Investment Growth In Rs.40000 Premium Prize Bond
The uncertainty and discrepancies have a negative influence on investor's mindsets halting the economic progress of the country. Therefore, the government should try to gain stability in the currency rate fluctuations through better and investor motivating policies.