PDM Leaders In Larkana At The Death Anniversary Of Benazir Bhutto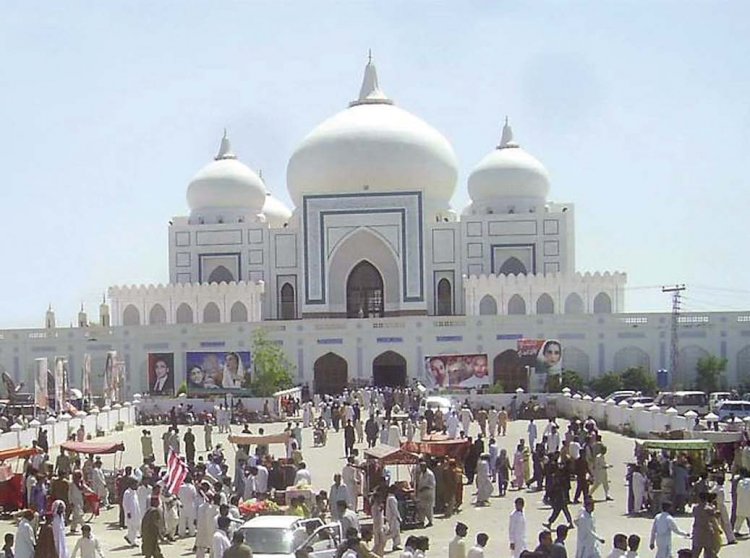 On the occasion of former prime minister Benazir Bhutto's 13th death anniversary, PPP chairman Bilawal Bhutto and PLM-N vice president Maryam Nawaz addressed the crowd in Garhi Khuda Bakhsh.
PDM makes for phase 2 of the anti-government drive as opposition leaders are gathering at Garhi Khuda Bakhsh.
Bilawal Bhutto and Aseefa Bhutto welcomed Maryam Nawaz late at night at Naudero House, Larkana along with her delegation.
Other political leaders arrived directly at the venue. All the leaders were scheduled to visit the tomb of Benazir Bhutto today. The dinner is scheduled at Naudero house for all the leaders after the Jalsa.
A huge gathering of people was captured by TV channels at the mausoleum where Benazir is buried next to her father, Zulfikar Ali Bhutto.
Jamiat Ulema-i-Pakistan (JUP) leader Awais Noorani said the PDM's contest was "simple" and that it wanted all organizations to work within their areas.
"We don't want to fight anyone. Stay within your limits and let people make their decisions," Noorani also mentioned that election will be held "soon" and asked PDM workers to prepare for it in order to win back their mandate.
Earlier today, PDM leaders including Bilawal, Maryam, Pakhtunkhwa Milli Awami Party (PkMAP) chief Mehmood Khan Achakzai and Balochistan National Party-Mengal (BNP-M) President Sardar Akhtar Mengal had lunch at Naudero House from where they left for Garhi Khuda Bakhsh.

Read More: People See Reflection Of Benazir Bhutto In Daughter Aseefa
However, due to other engagements JUI-F chief and PDM president, Maulana Fazlur Rehman did not accept the invitation.
There is another news through sources that maulana's refusal to attend the meeting was because the anniversary program was not a declared public meeting of PDM.