Pakistan's Horror Movie 'Udham Patakh' is all set to be released in December.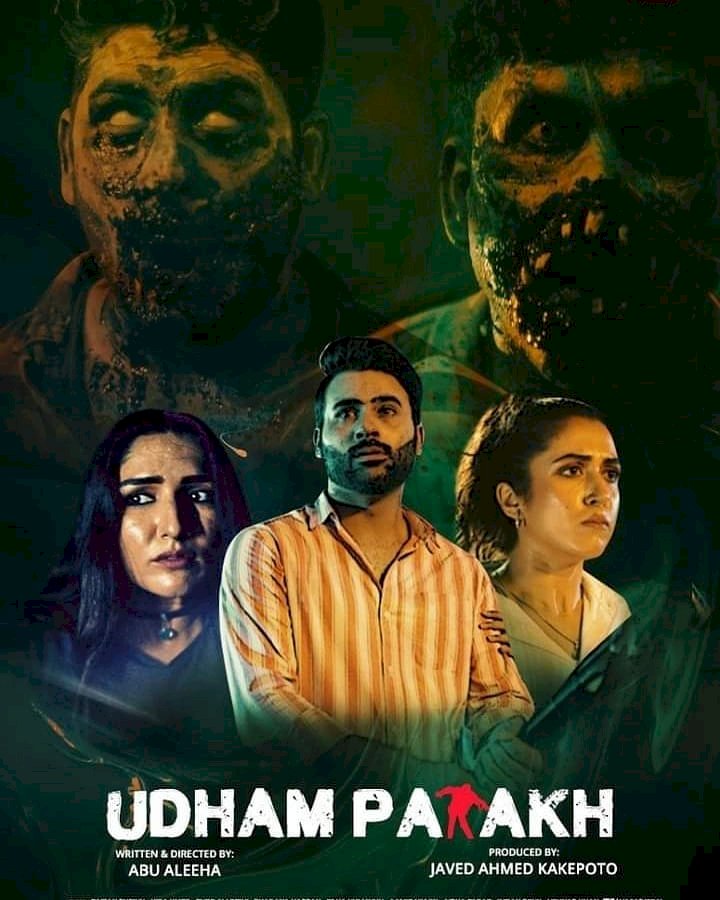 Pakistan's first horror-comedy film Udham Patakh has finally set a release date. The film will premier on December 10 in cinemas. The film was scheduled for release in July this year but was delayed because of Covid-related cinema closures.
Directed by Abu Aleeha, whose previous credits include the 2019 revenge-thriller Tevar, and starring Faizan Sheikh of Parchi fame, and Hira Umer in the lead role. The trailer of the film features a hefty dose of zombies and political commentary.
Abu Aleeha shared on his Twitter account "If you wish to see Prime Minister Imran Khan re-elected next term, then head over to cinemas to watch Udham Patakh on Friday, December 10."
Read More: Yasir Hussain Unveil His First Look As Serial Killer Javed Iqbal For His Upcoming Movie.
The tagline on the poster is "Zombies say Darna Nahin, Larna hai." This tagline is taken from the government slogan used in the Coronavirus media campaign "Corona say darna nahin, larna hai.
In one of the news shows, actor Faizan Sheikh said that he is very excited about the small budget, independent film as it is something "different" and "experimental. "
Another upcoming thriller movie directed by Abu Aleeha is "The Untold Story of a Killer" starring Yasir Hussain and Ayesha Omar, which is expected to be in theatres next year.