PM Imran Khan Briefed On Two-Way Electronic Voting System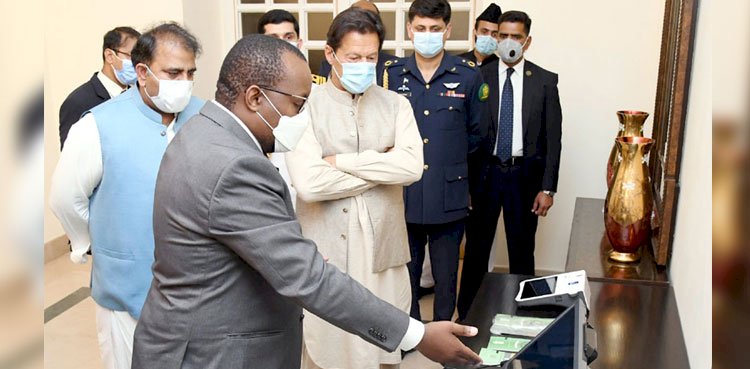 Prime Minister Imran Khan chaired a meeting on the electronic voting system in Islamabad on Tuesday, reported.
A practical demonstration of the two-way voting system machine was shown to the prime minister during the meeting.
The proposed voting system will facilitate both electronic and paper trails of the voting process to ensure safe transparency in the elections.
The meeting was updated about the proposed voting system that is being used successfully in several countries including Korea. The system also has security certifications to stop hacking.
The Ministry of Science and Technology, announced on February 22, that it had developed an electronic voting machine.
While elaborating the details about the machine in Islamabad, Federal Minister for Science and Technology Fawad Chaudhary stated that the machine has two parts; one representing election symbols whereas the other part will be with the ruling officer.
According to the minister, only the presiding officer would have the access to turn on the machine and voters would be able to cast their vote by clicking on any symbol through the electronic voting machine.
Read more: PM Imran Khan Inaugurates 'Ehsaas Koi Bhooka Na Soye' Programme In Punjab, KP
In the meantime, Khyber Pakhtunkhwa Chief Minister Mahmood Khan met Prime Minister Imran Khan and the provincial issues, and the political situation was discussed in the meeting. They also talked about the situation of wheat and the Dera Ismail Khan-Peshawar Expressway project.