PM Imran Khan Continue Tweeting The Beauty Of Pakistan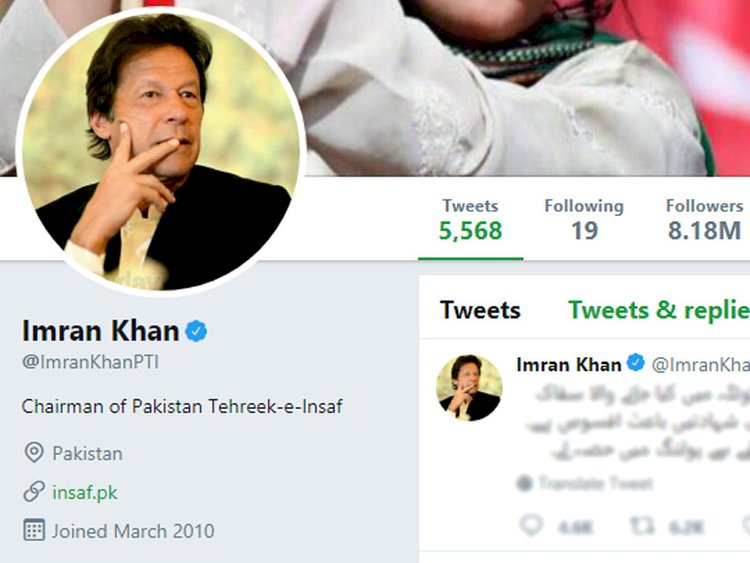 Prime minister Imran Khan's 10 most followed leaders on Twitter is making his account noticeable for the last few days.
Today he posted breathtaking pictures of Skardu sent to him by a professional photographer. The photos depict the true natural beauty our country possesses. The tweet also has an engaging caption demonstrating the connection of the prime minister to the people. The caption reads, "I have been sent more pictures, this time from Skardu after my last tweet with pics from GB".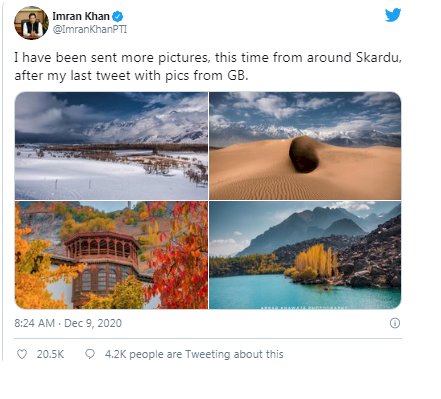 On December 6, 2020, Imran khan tweeted the pictures of colors of spring in Gilgit Baltistan saying it was one of his favorite places on earth. The apparent photographer asked for credits on Twitter and received an apology from the prime minister's office for using his content without credits and removing his trademark from them.


One more noteworthy activity from premier's Twitter account was he unfollowed everyone yesterday and now have 12.9M followers but 0 followings.