PML-N Workers Showered Fake Notes On Maryam Nawaz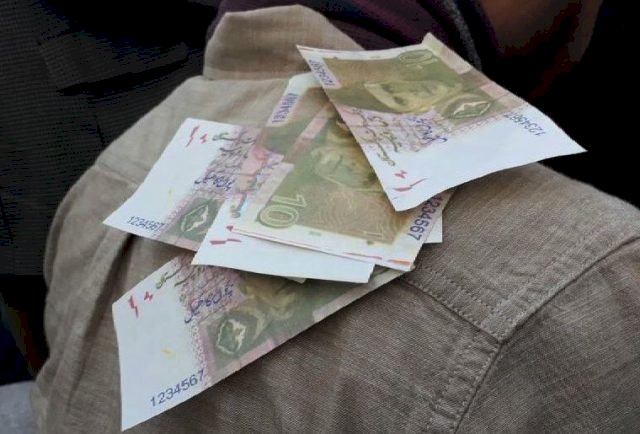 Day by day, a new incident happened in the Lahore rally. In the recent incident, the workers of PML-N have been gathered to welcome Maryam Nawaz. However, the workers showered fake currency notes on her during a Lahore rally.

It has been seen in the video spread on media that PML-N workers, who had come to greet the leader of PML-N during a public rally in Lahore, showered Pakistani currency notes on Maryam Nawaz.
It has found later that the workers had once again thrown fake notes on Maryam Nawaz. In Jan 2018, the former prime minister and leader of PML-N were welcomed in Chakwal (Punjab) with fake currency notes.

Read More: Person Throw A Stick On Maryam Nawaz In Shahdara Rally

Maryam is very active in Lahore and spent many hours gathering support for the upcoming jalsa of the Pakistan Democratic Movement's (PDM) at Minar-e-Pakistan.

Pakistan Democratic Movement (PDM) is a multi-party alliance and they announced to hold a massive campaign in Lahore on December 13.
However due to the coronavirus pandemic the administration of Lahore had refused a request from the Pakistan Democratic Movement (PDM) to hold a public gathering at the Minar-e-Pakistan. The COVID-19 cases are increasing rapidly in the country but the PDM leaders are not taking it seriously and focus on the Lahore jalsa.

Read More: Maryam Nawaz Appeared As Halima Sultan In GB

On Thursday, Shibli Faraz said all the rallies of the PDM are illegal in light of court orders and thus the leaders on the stage will be charged for these